Gallery
EXAMPLES OF CUSTOM ORDERS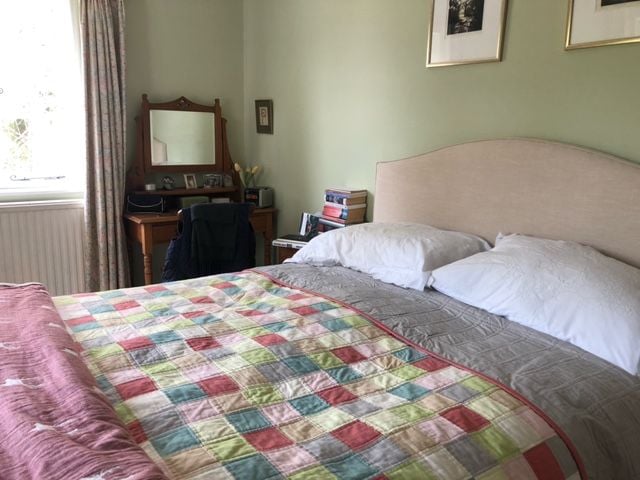 Personalised Child's Quilted Sleeping Bag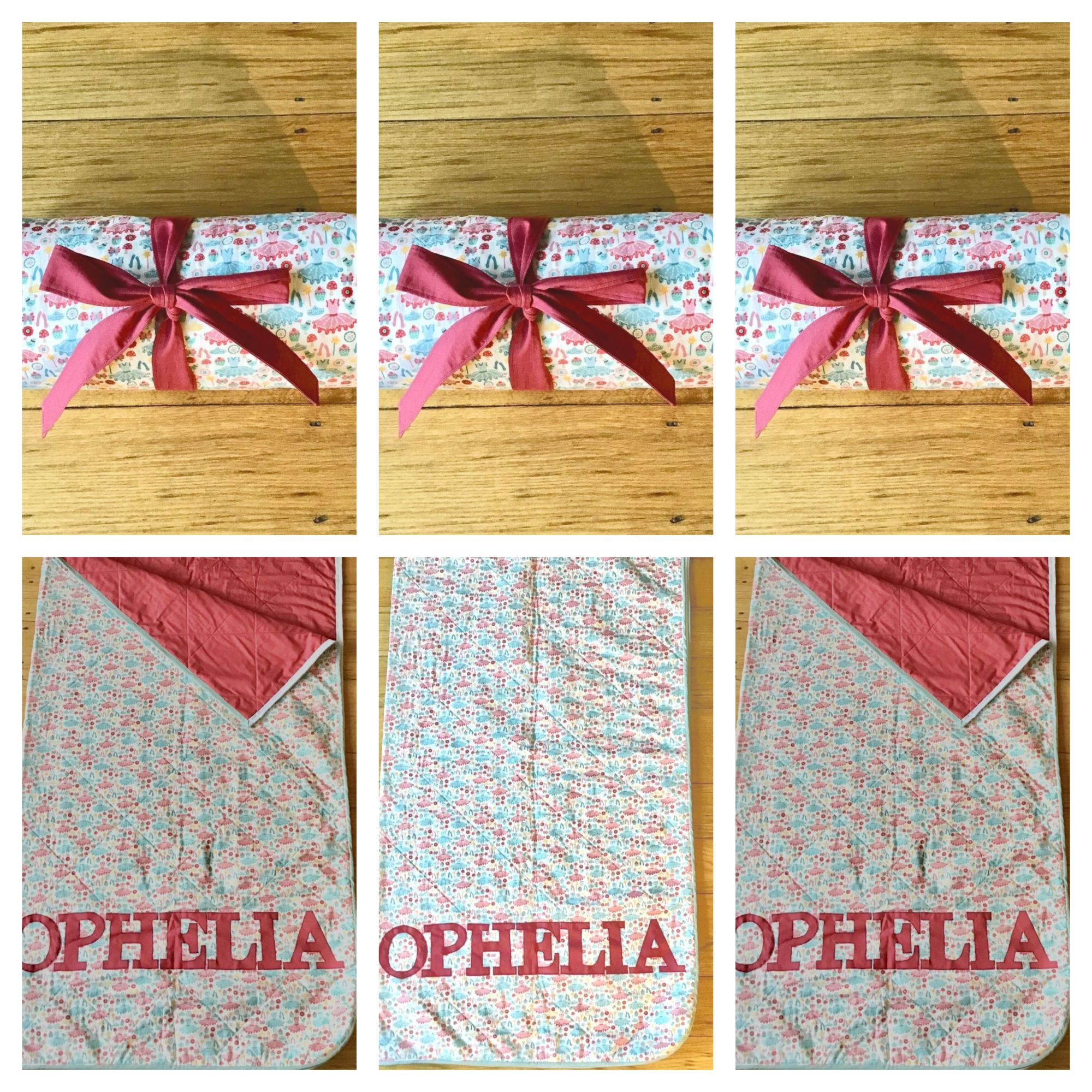 A reversible lap quilt in the recipient's favourite colours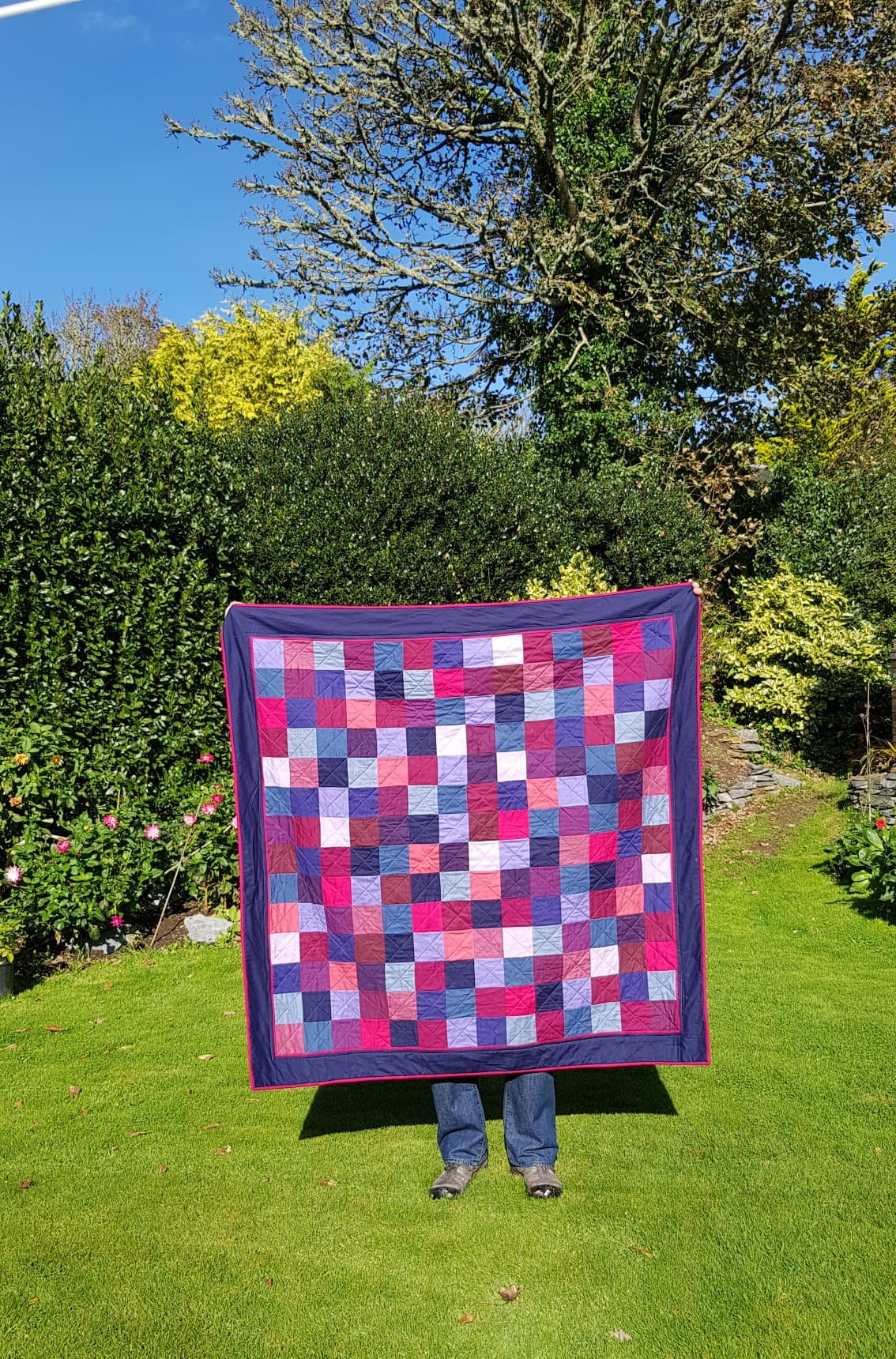 A Single Patchwork Quilt in Pinks and Lilacs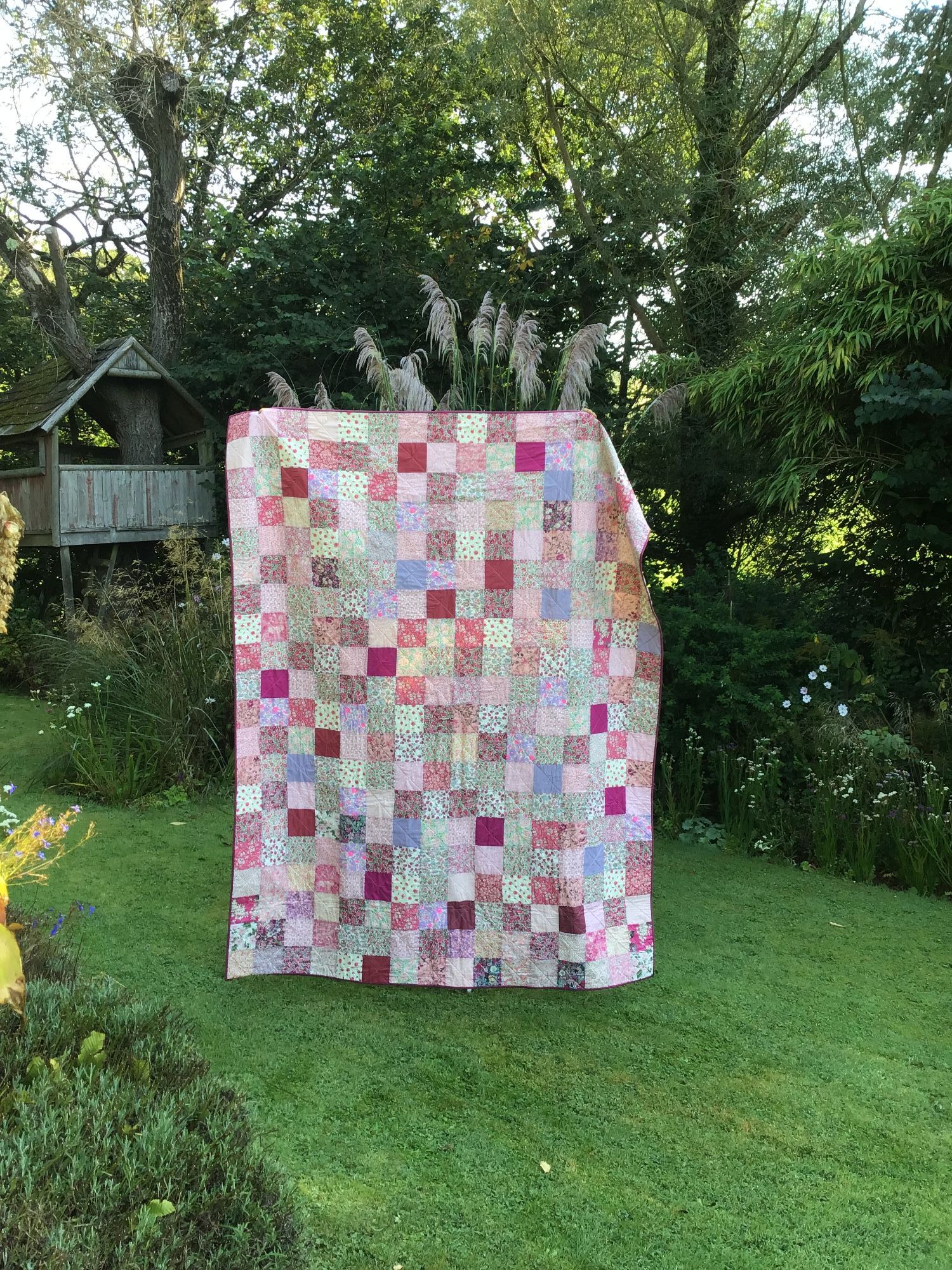 Quilted Tote Bag in Greens and Black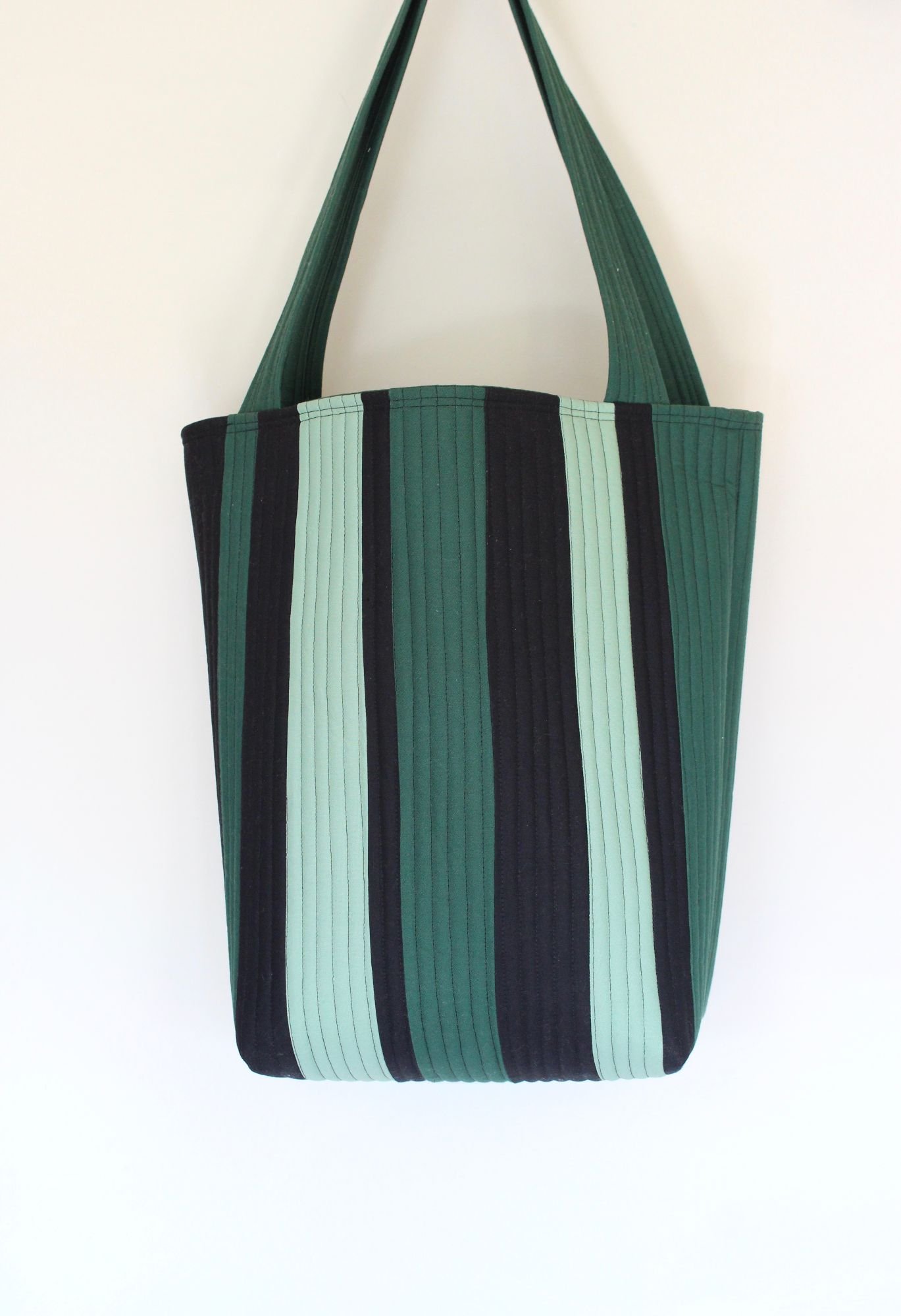 A King Size Scrappy Nine Heirloom Quilt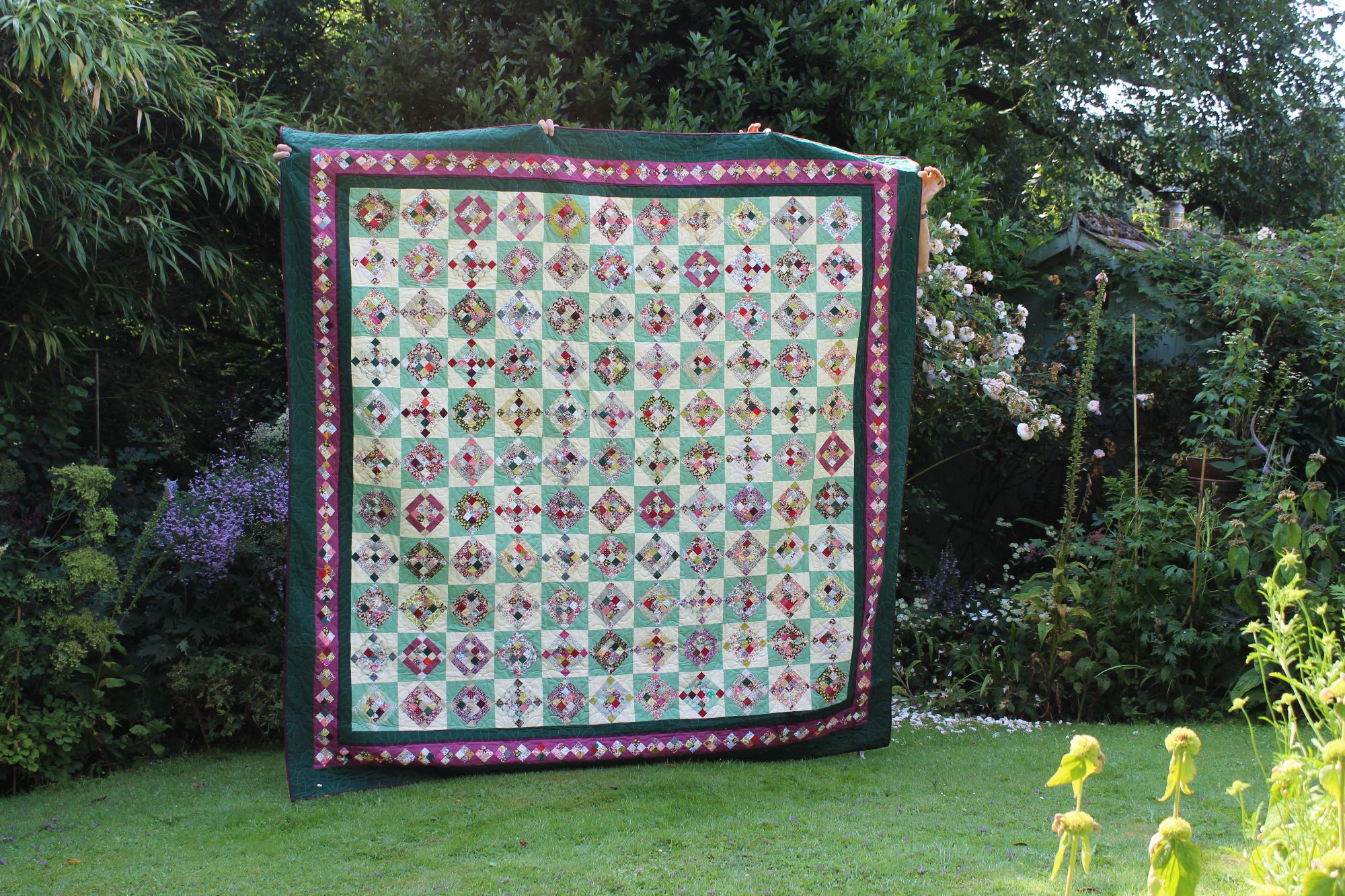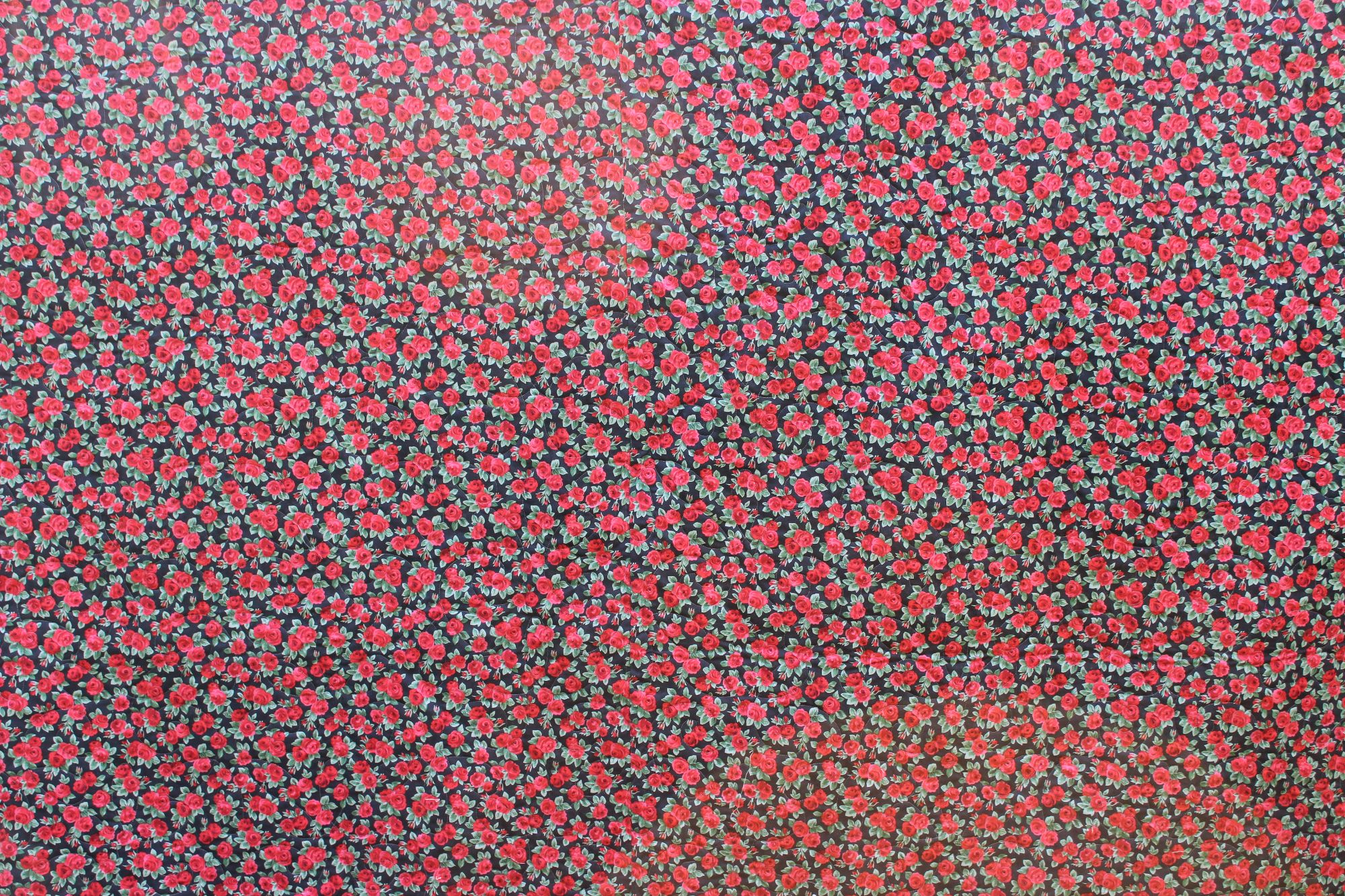 A pair of quilted envelope cushions with inset circles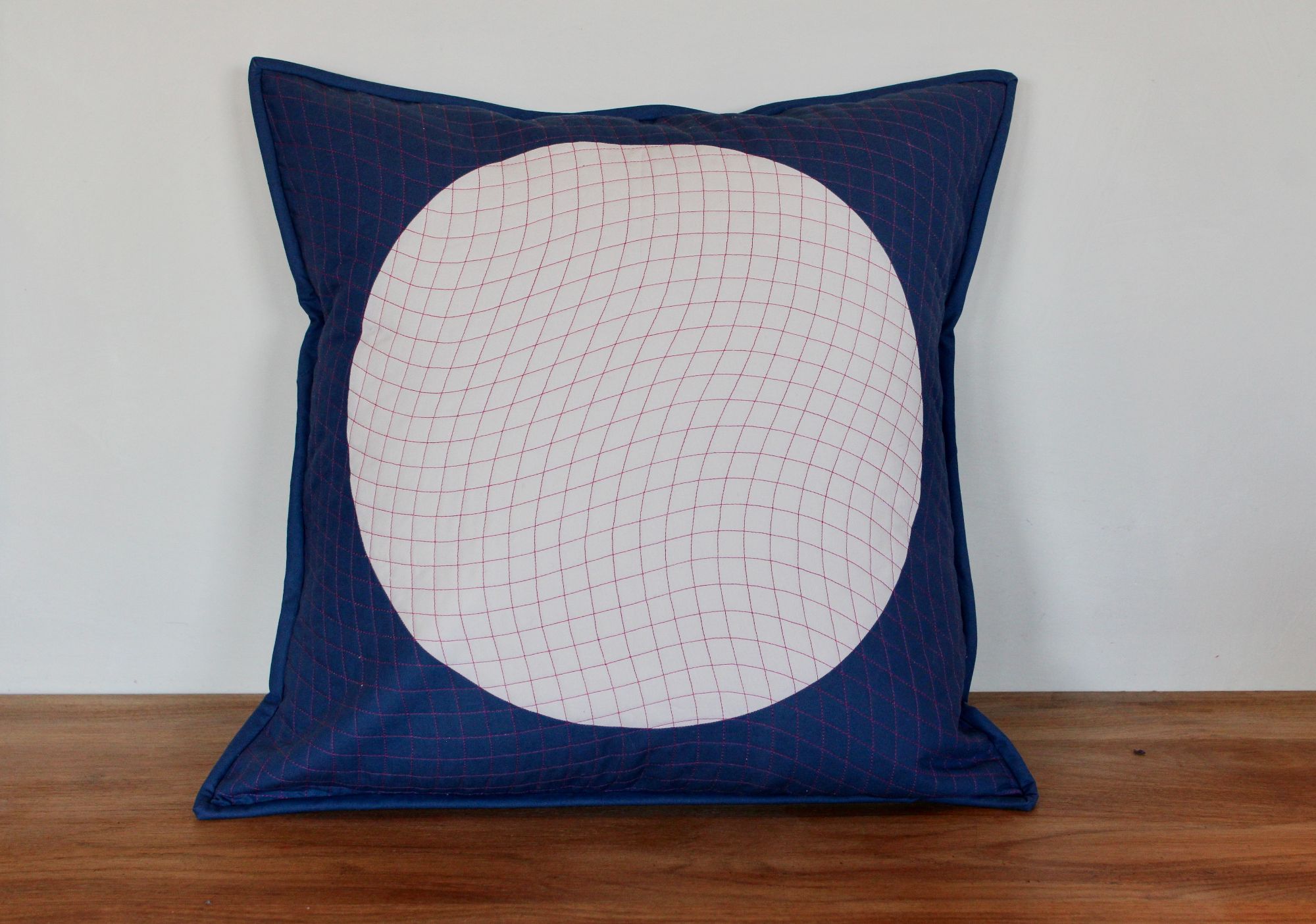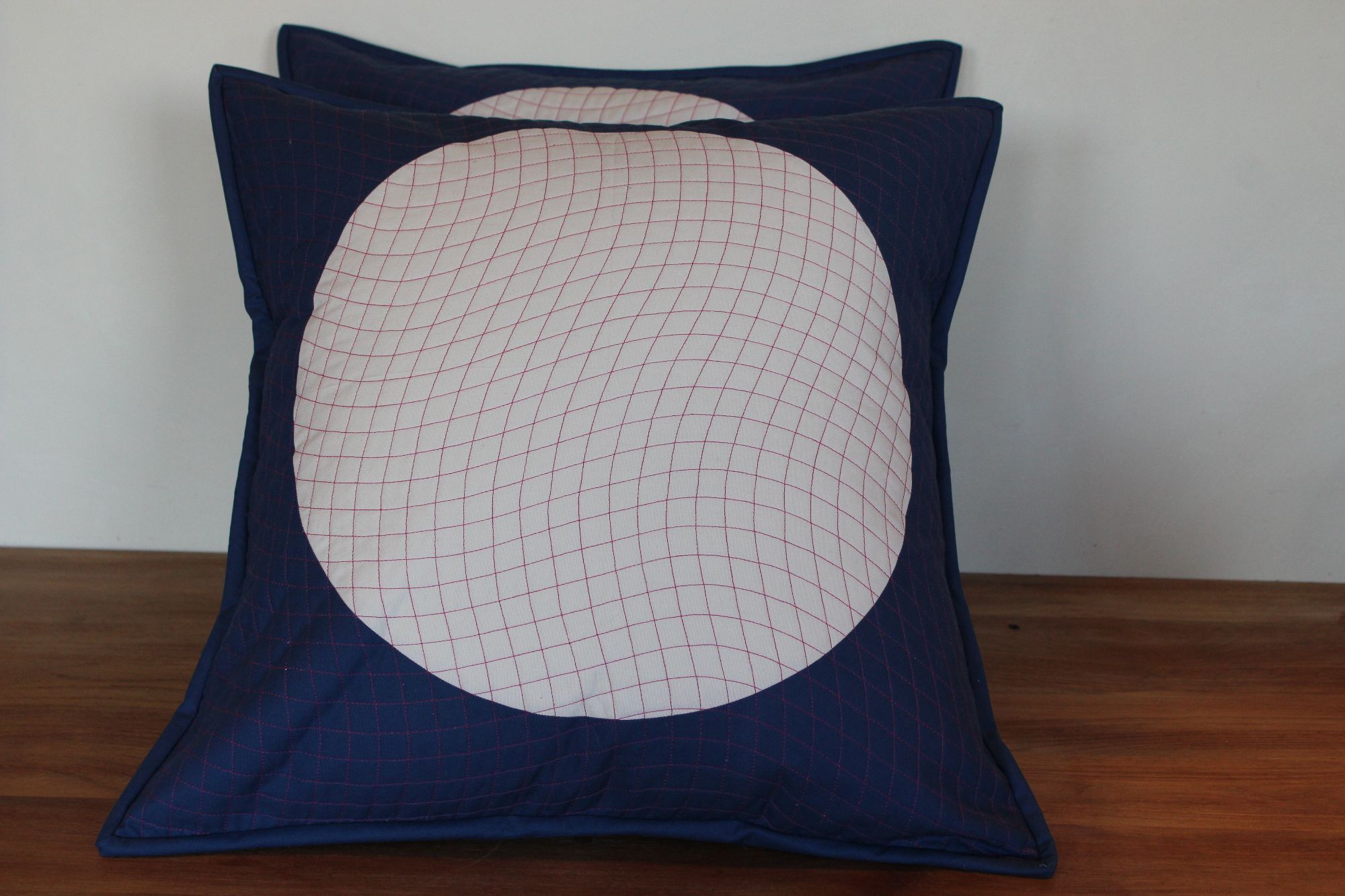 A Liberty Print Double Quilt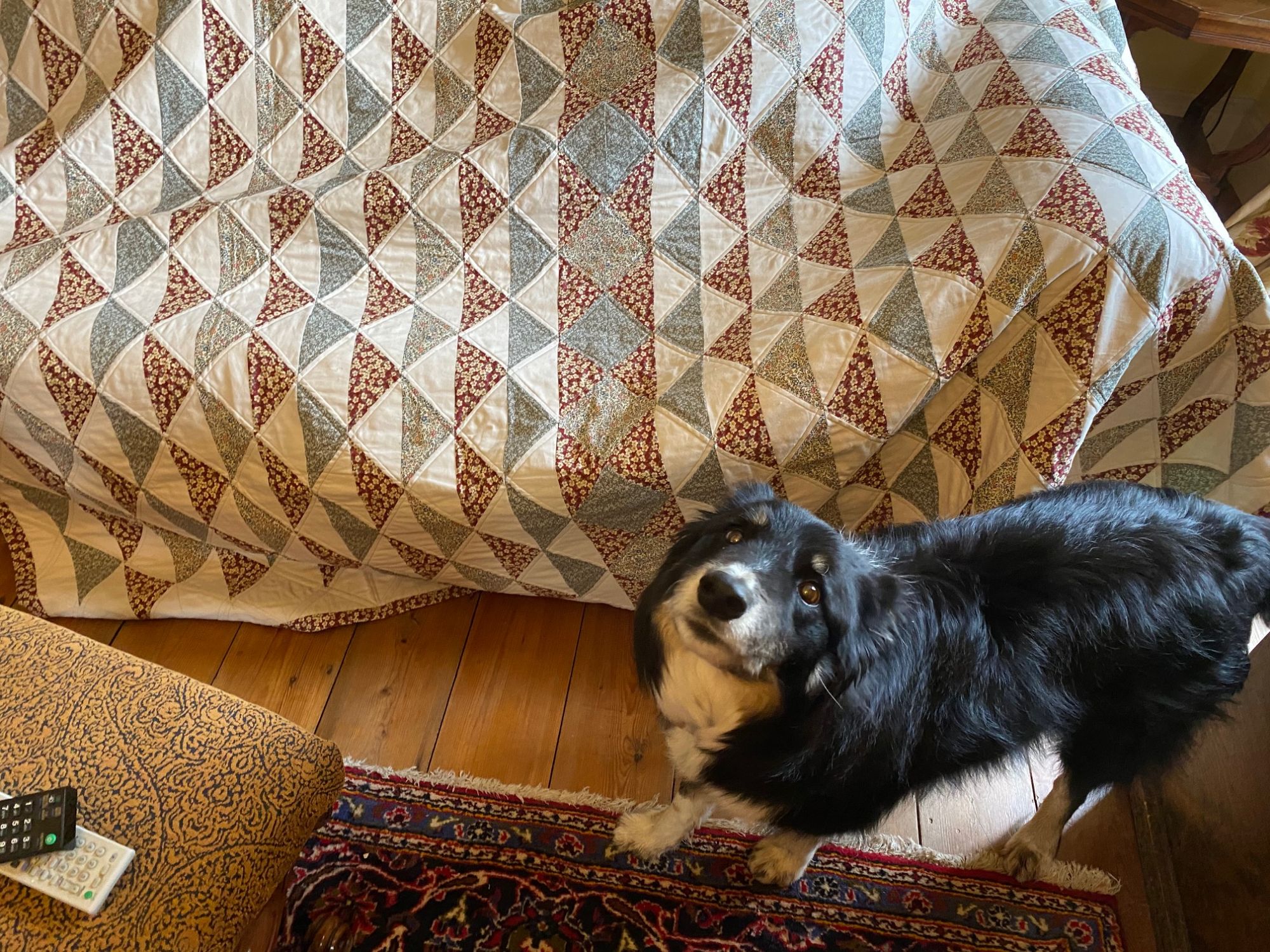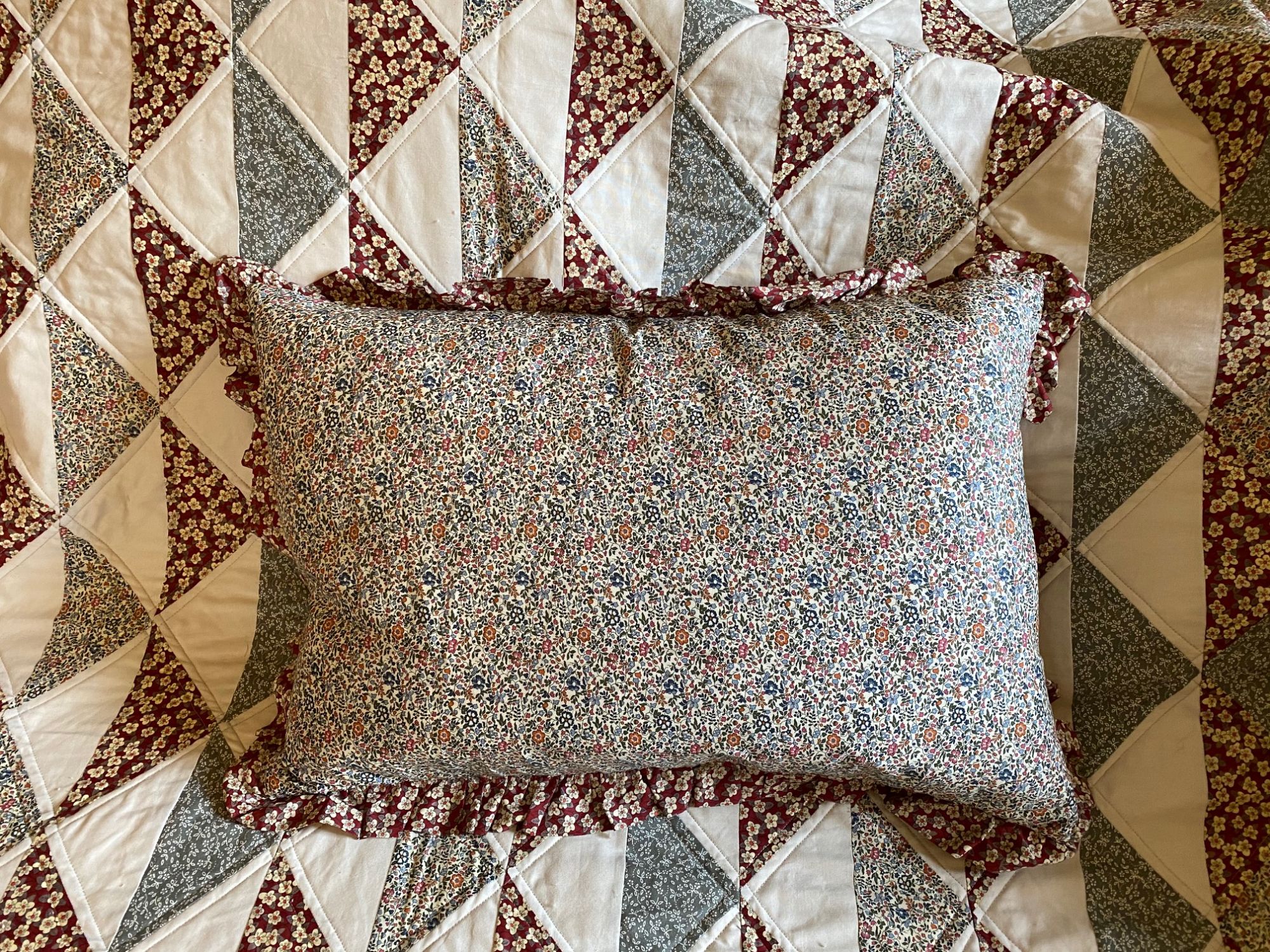 Hand Stitched Envelope Cushion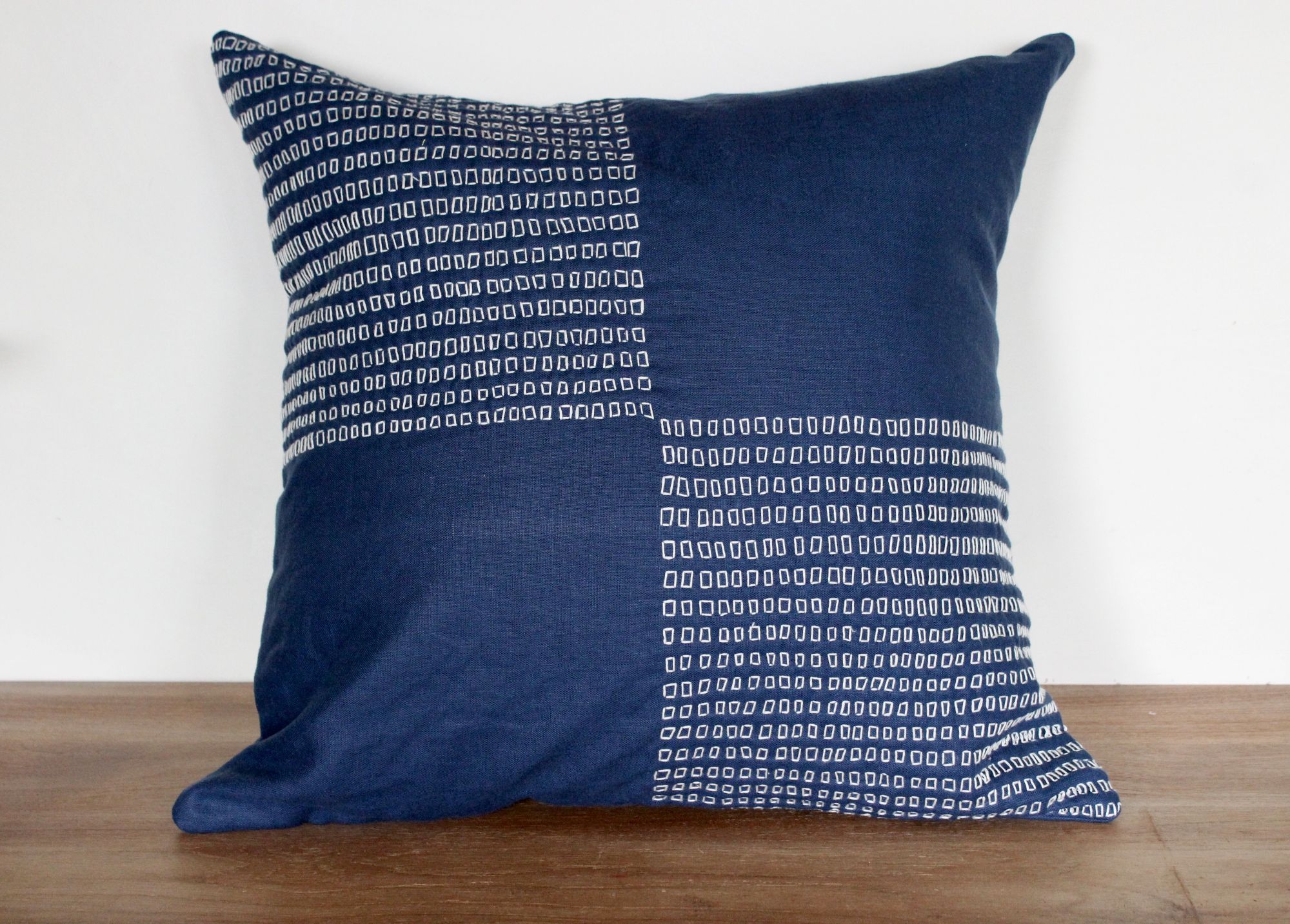 Quilted Envelope Cushions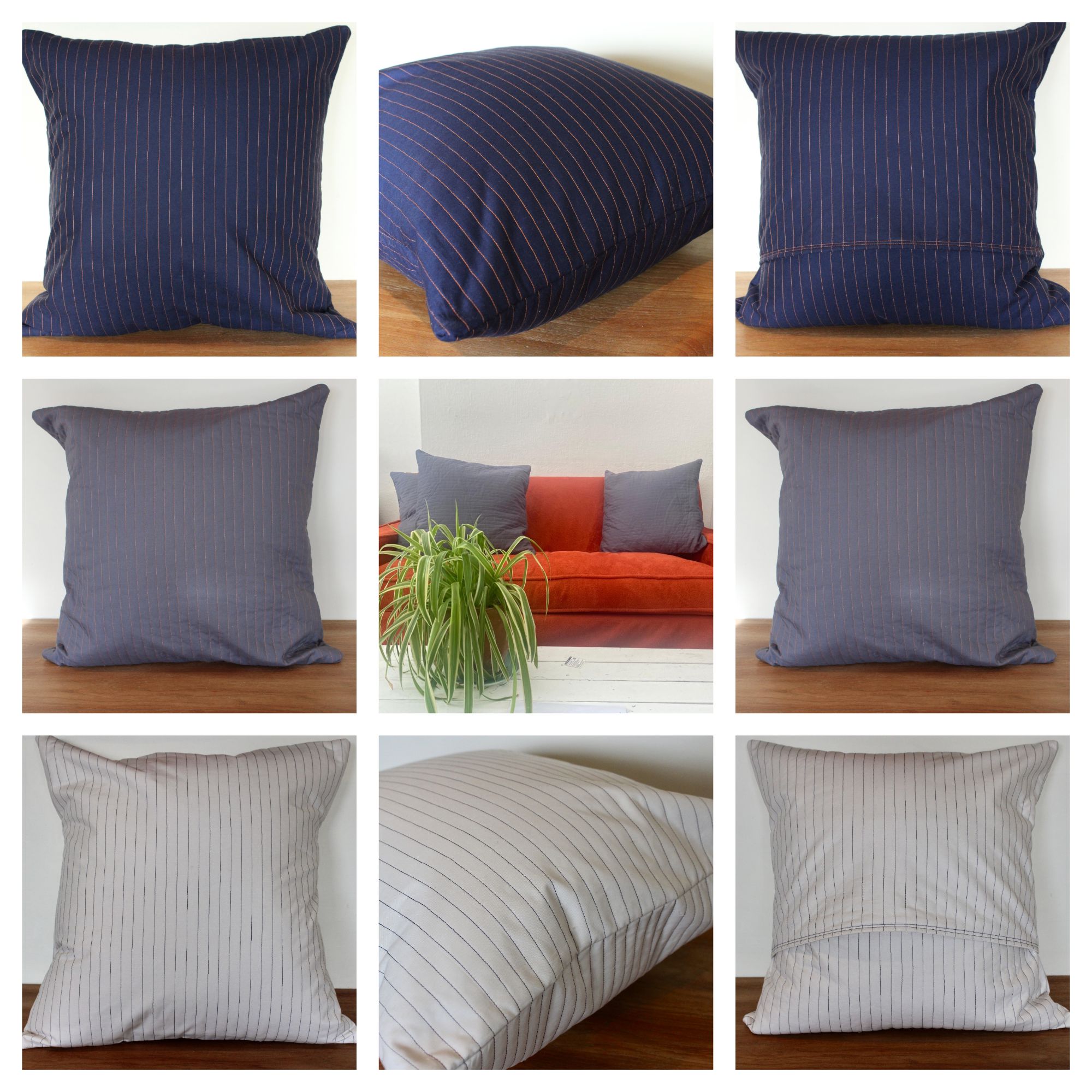 Quilted cushions with orange thread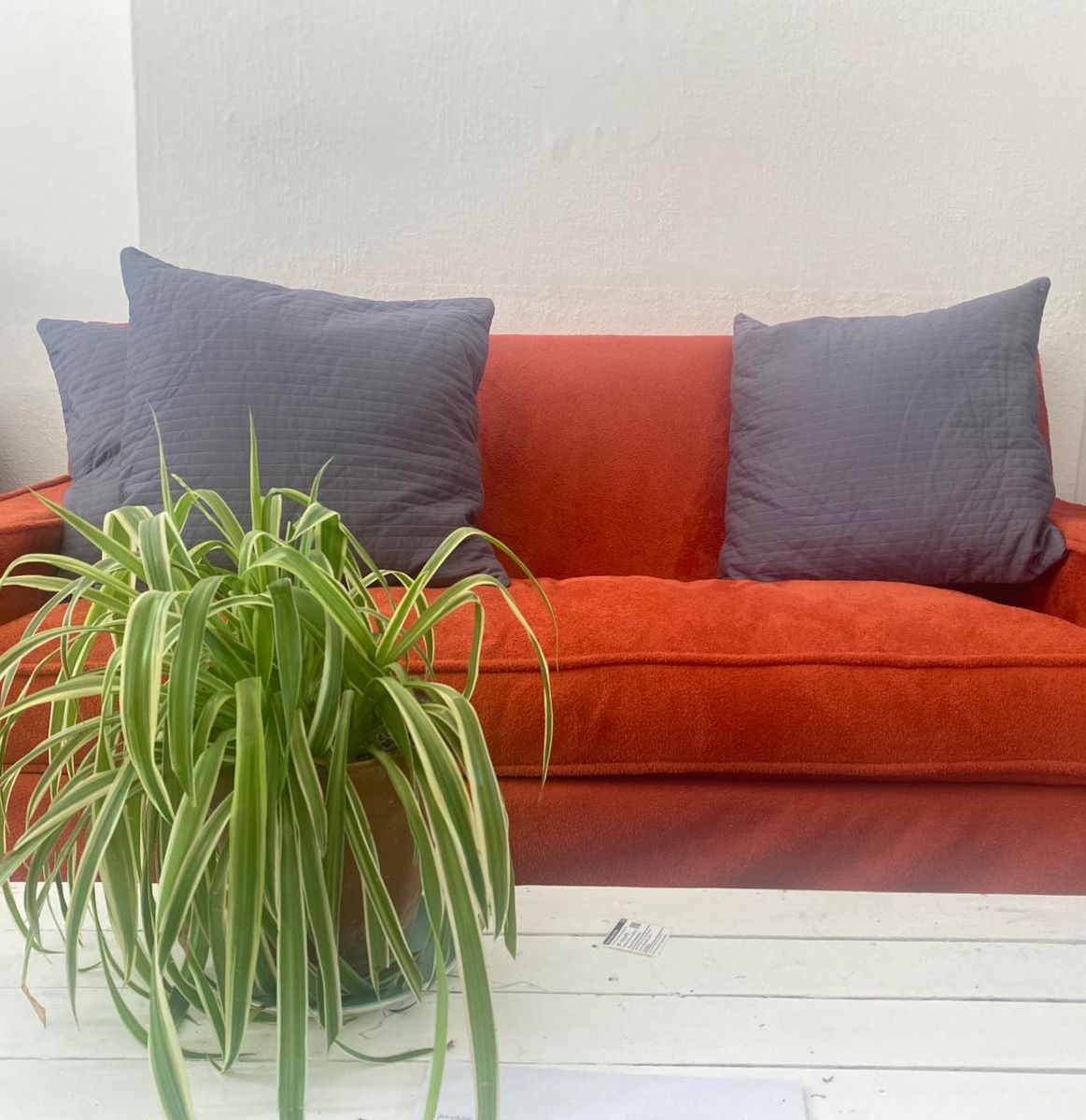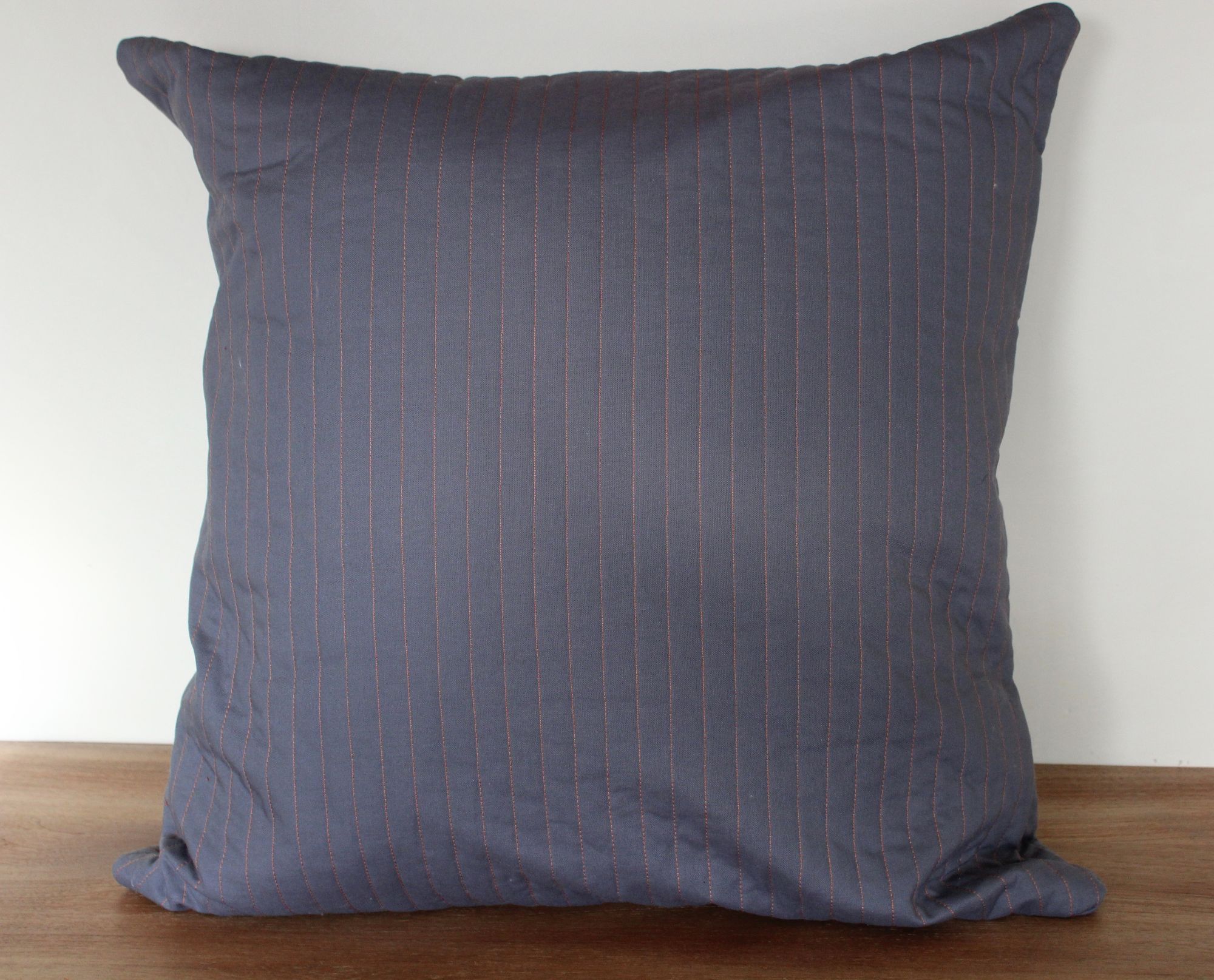 Personalised Child's Quilted Sleeping Bag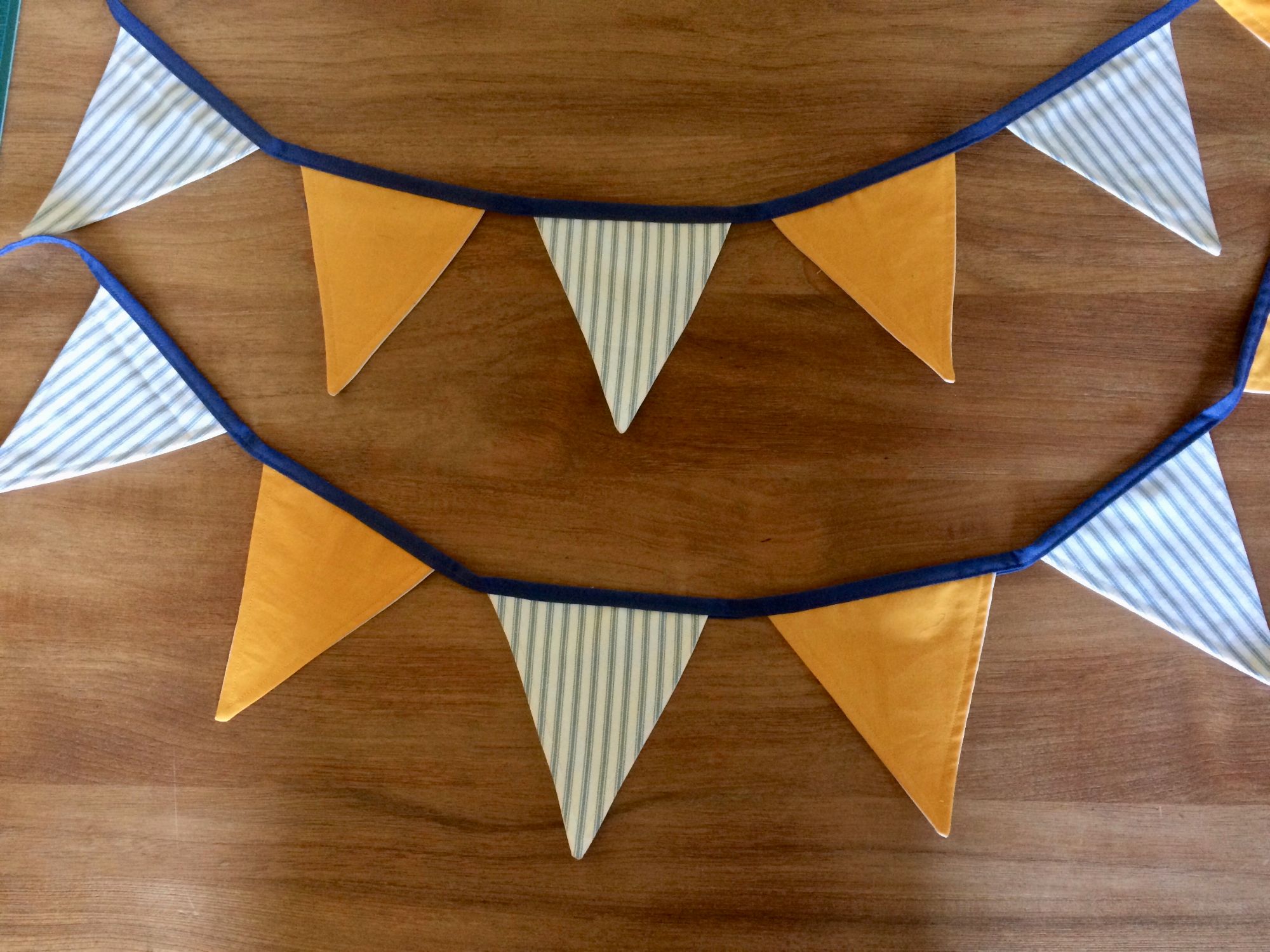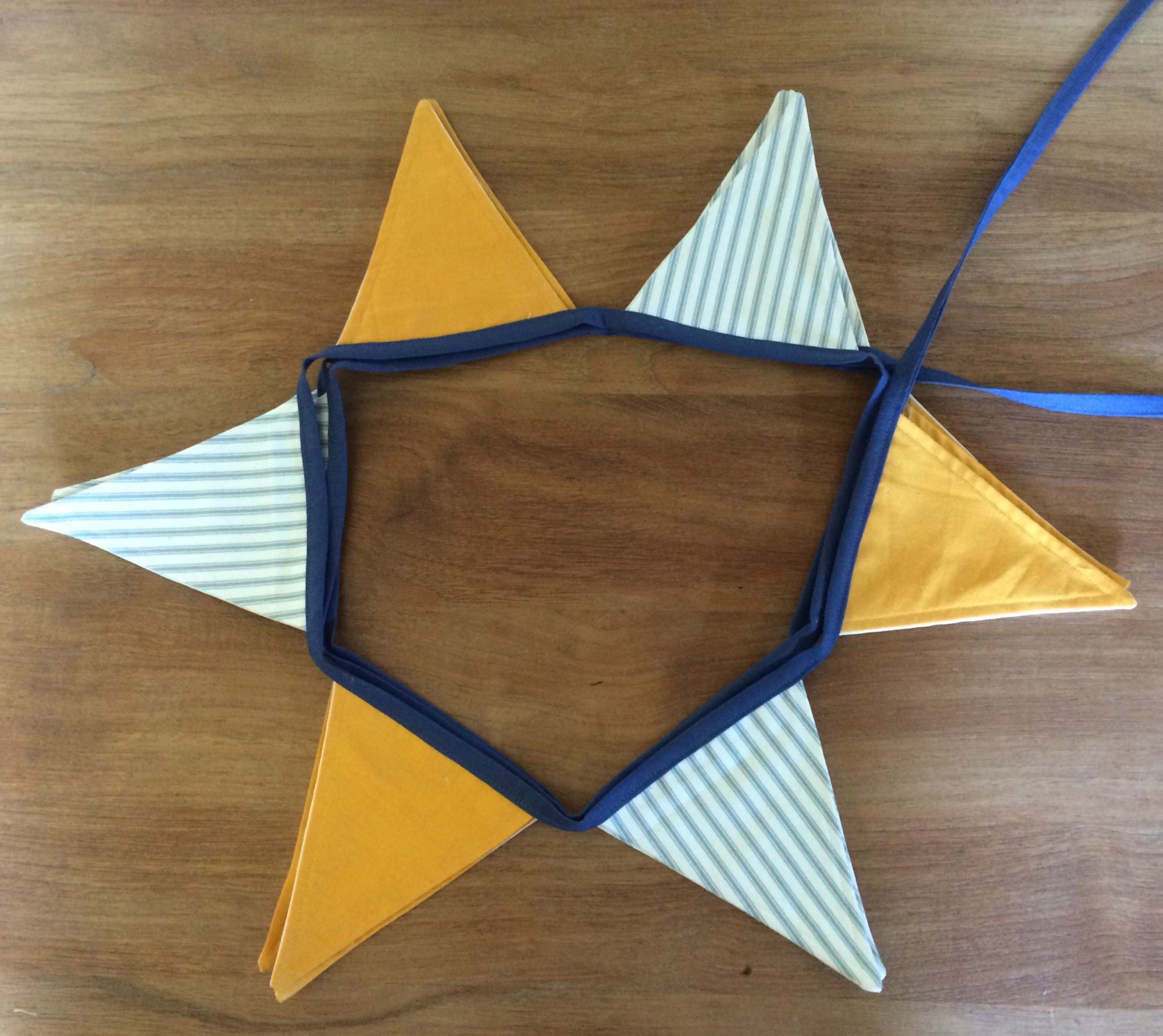 A custom order for bunting to decorate a camper van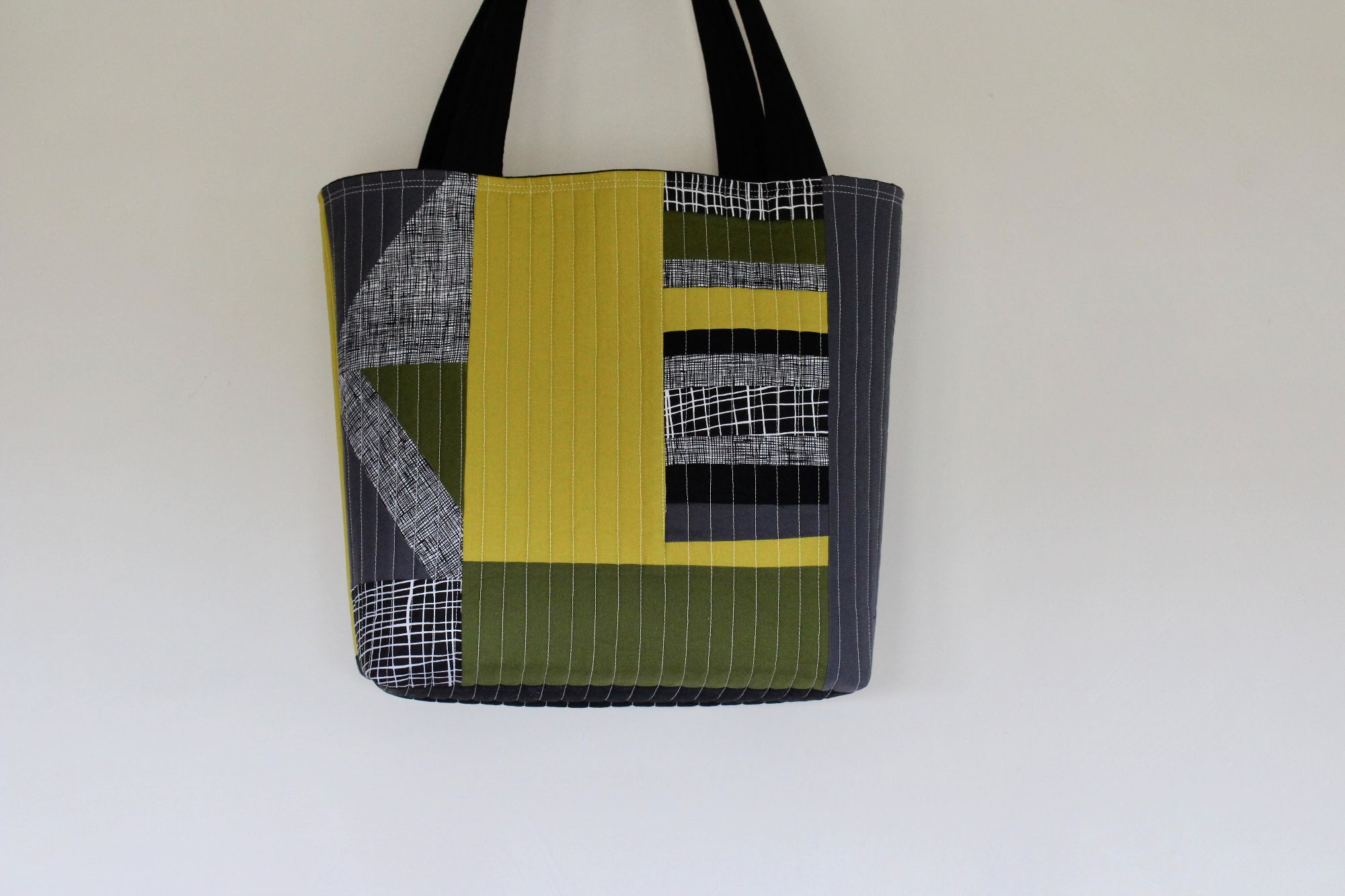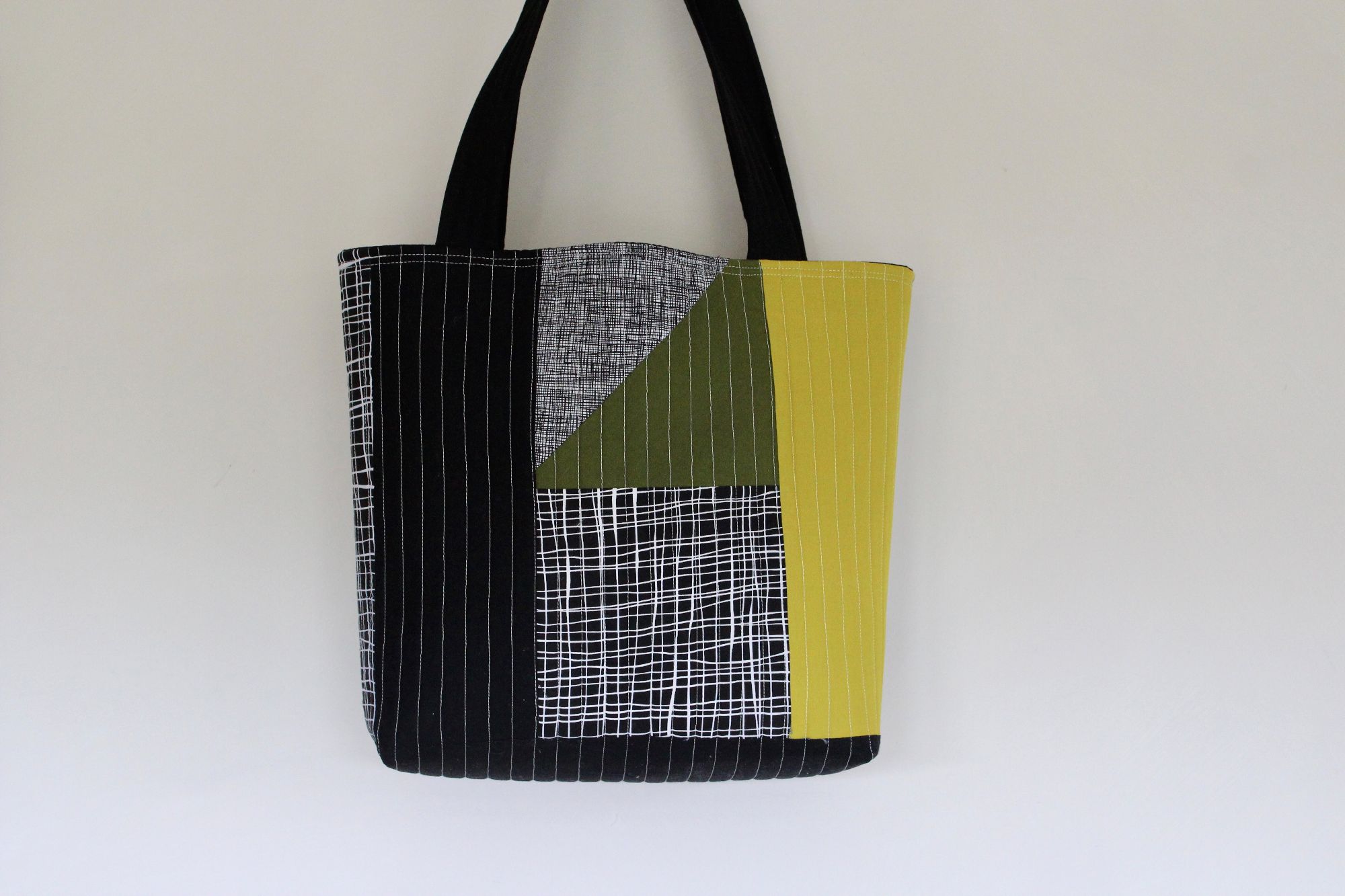 A customer asked me to make this tote bag based on a Dorset Patchworks' bag that she had seen but using a different colour combination. The bag was to be a gift for a friend

Matching Quilted Cross-Over Bags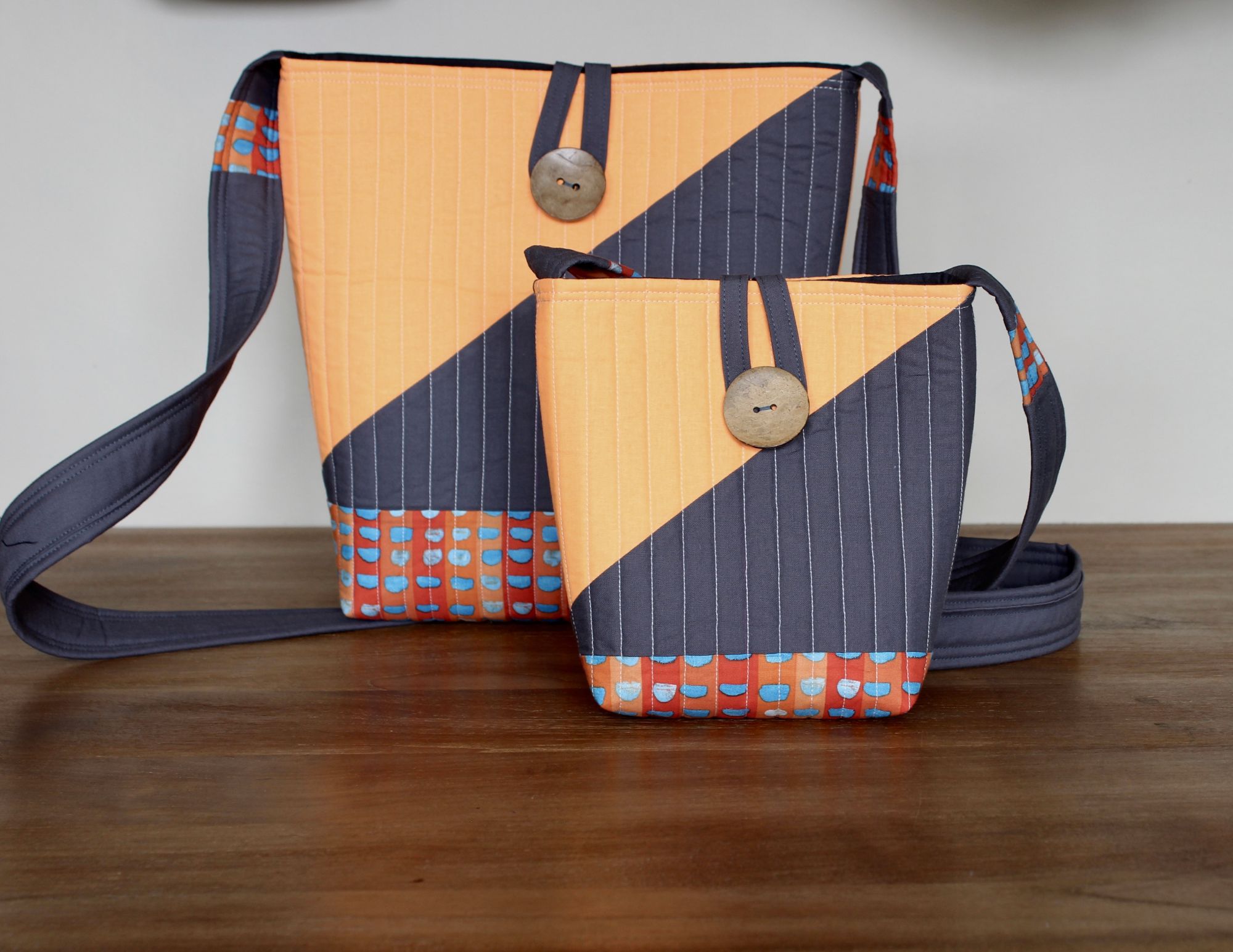 This commission was for a pair of matching quilted cross-over bags for a mother and daughter.

Floral Quilted Patchwork Double Oven Gloves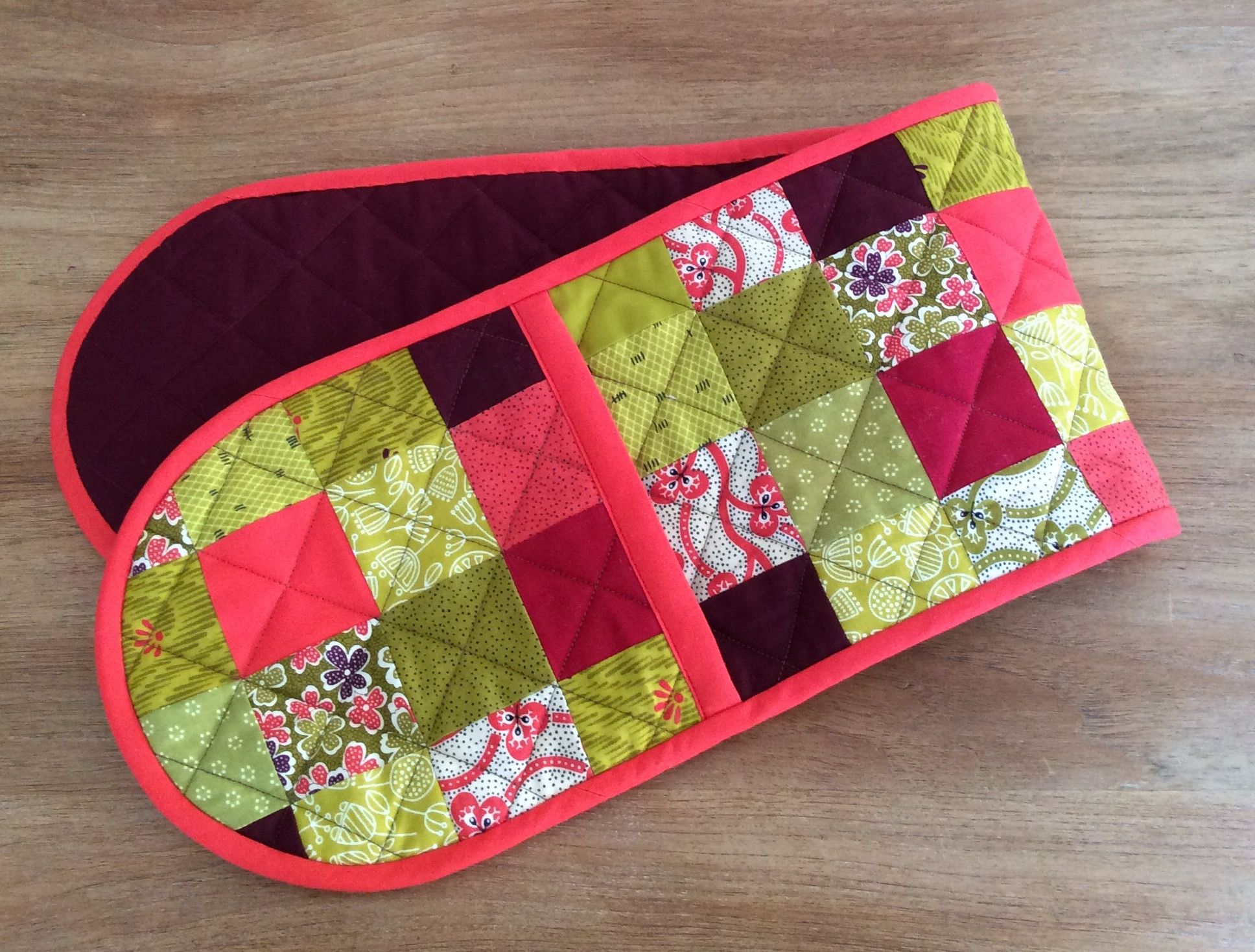 This commission was for a repeat customer. She gave me her colour preferences and I soon realised that she was willing to be quite bold.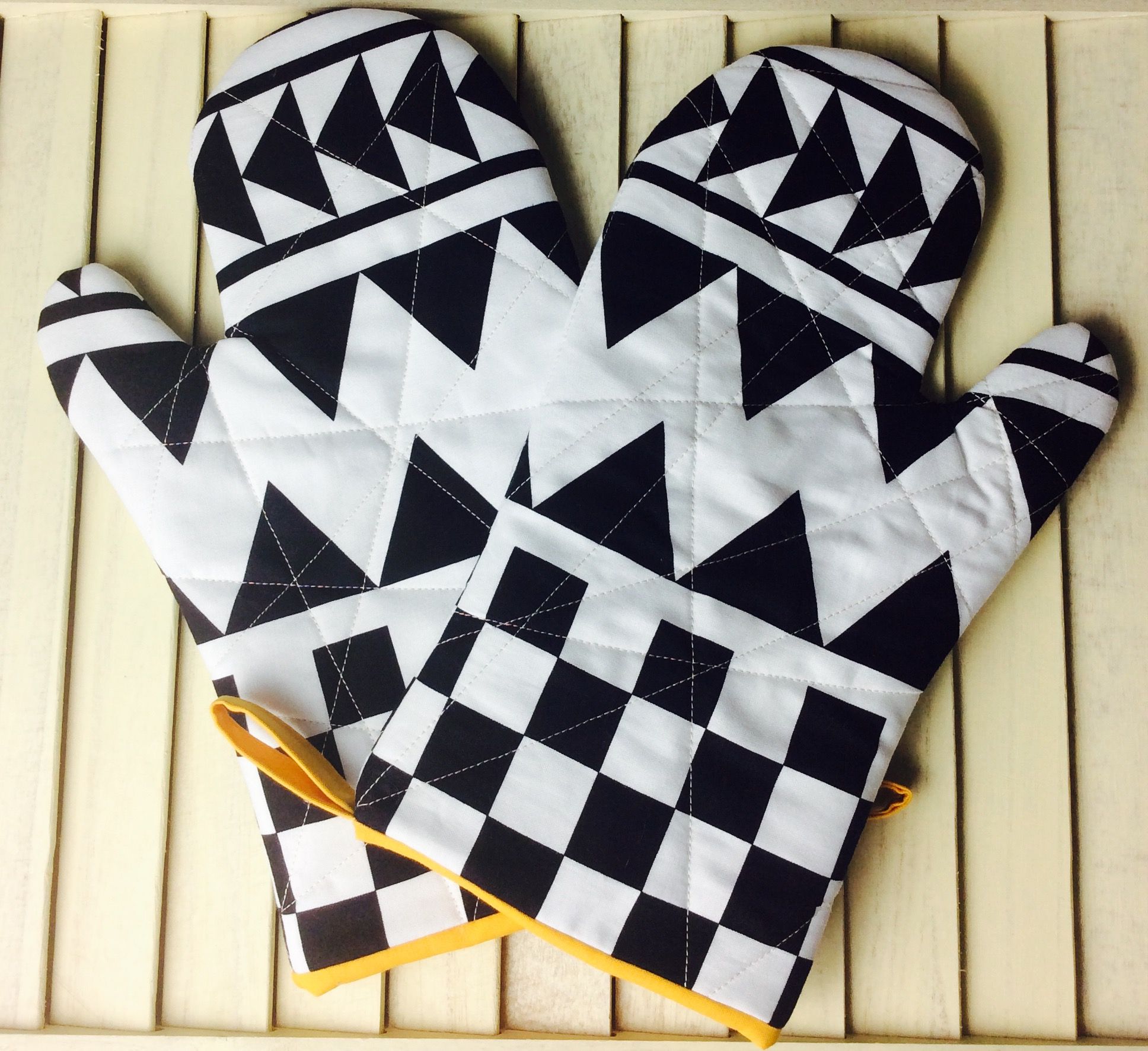 I was chuffed to pieces to be asked to make these jazzy oven mitts for a chef. He particularly liked the black and white fabric together with the egg yolk yellow lining fabric

Fishy Quilted Heat-Resistant Double Oven Gloves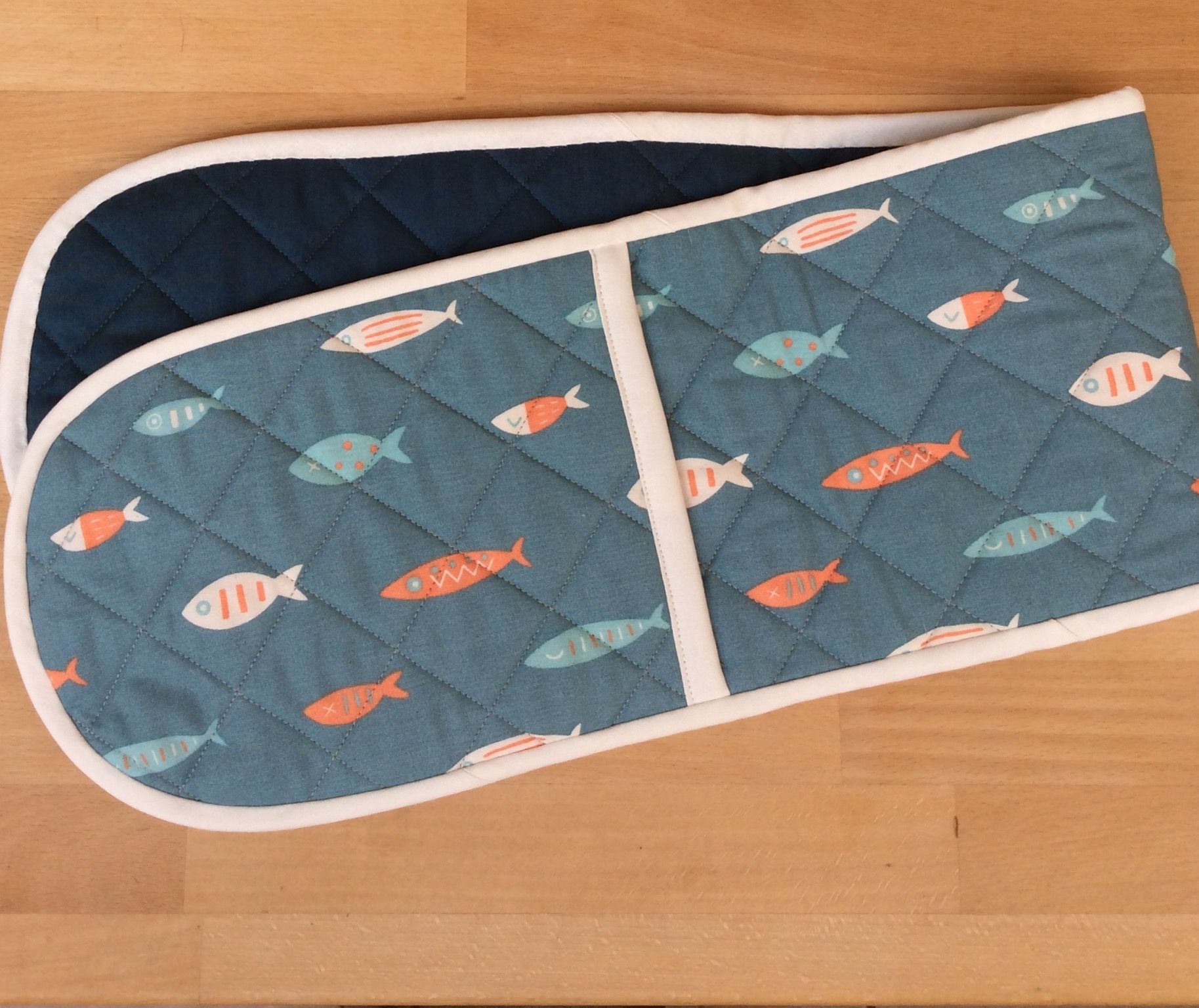 The brief for these double oven gloves was simple yet specific: they had to have a fishy print.

Stylish Quilted Heat-Resistant Double Oven Gloves
A special commission and I was chuffed to pieces when I was asked to make these. The colour scheme was very specific.

Quilted Heat-Resistant Double Oven Gloves in Egg Yolk Yellow and Grey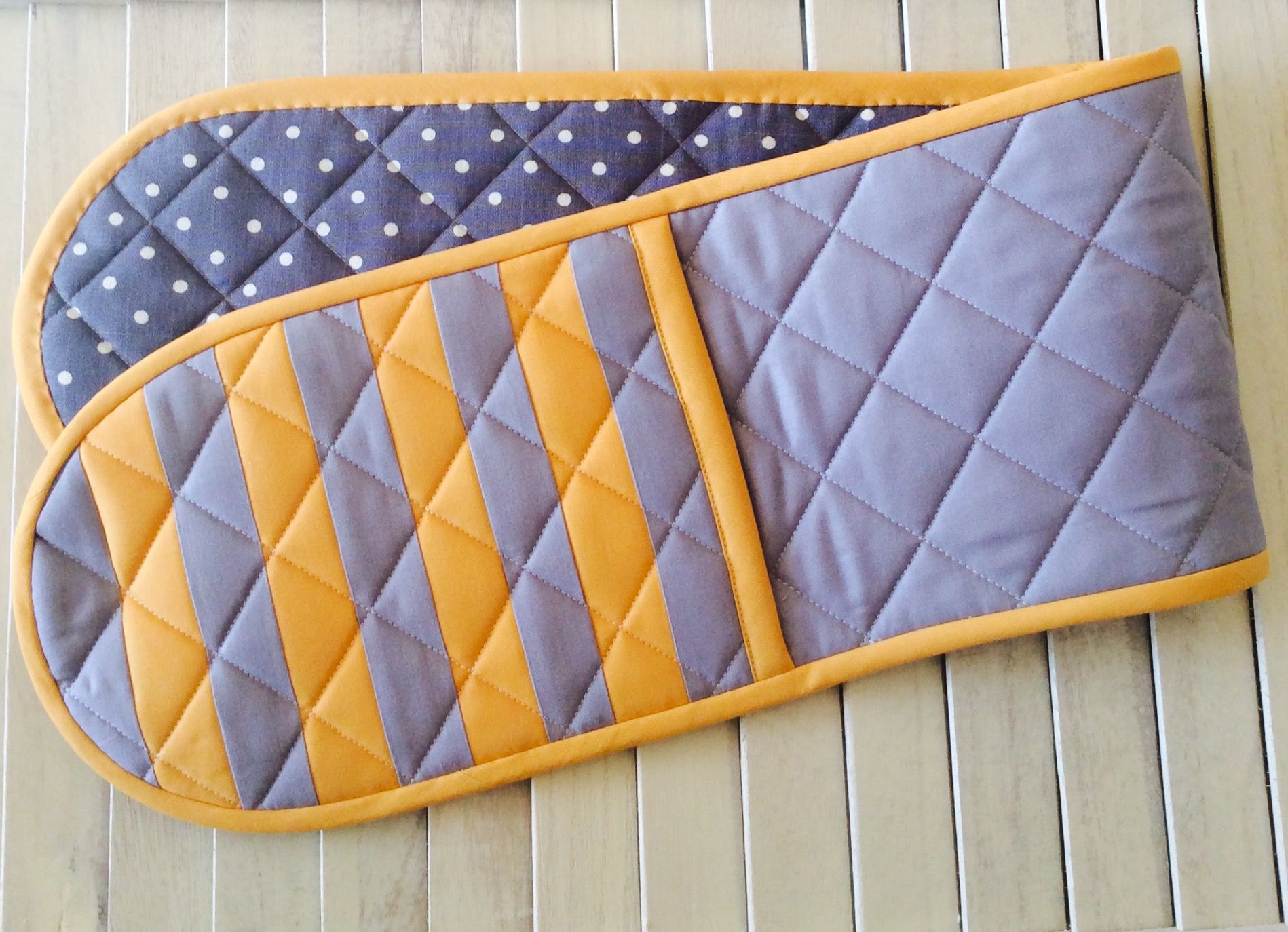 A commission for repeat customers! I was thrilled to be asked to make some oven gloves for these customers. As far as the colour scheme was concerned, the brief was grey and yellow.

Vintage Kitchen Heat-Resistant Oven Gloves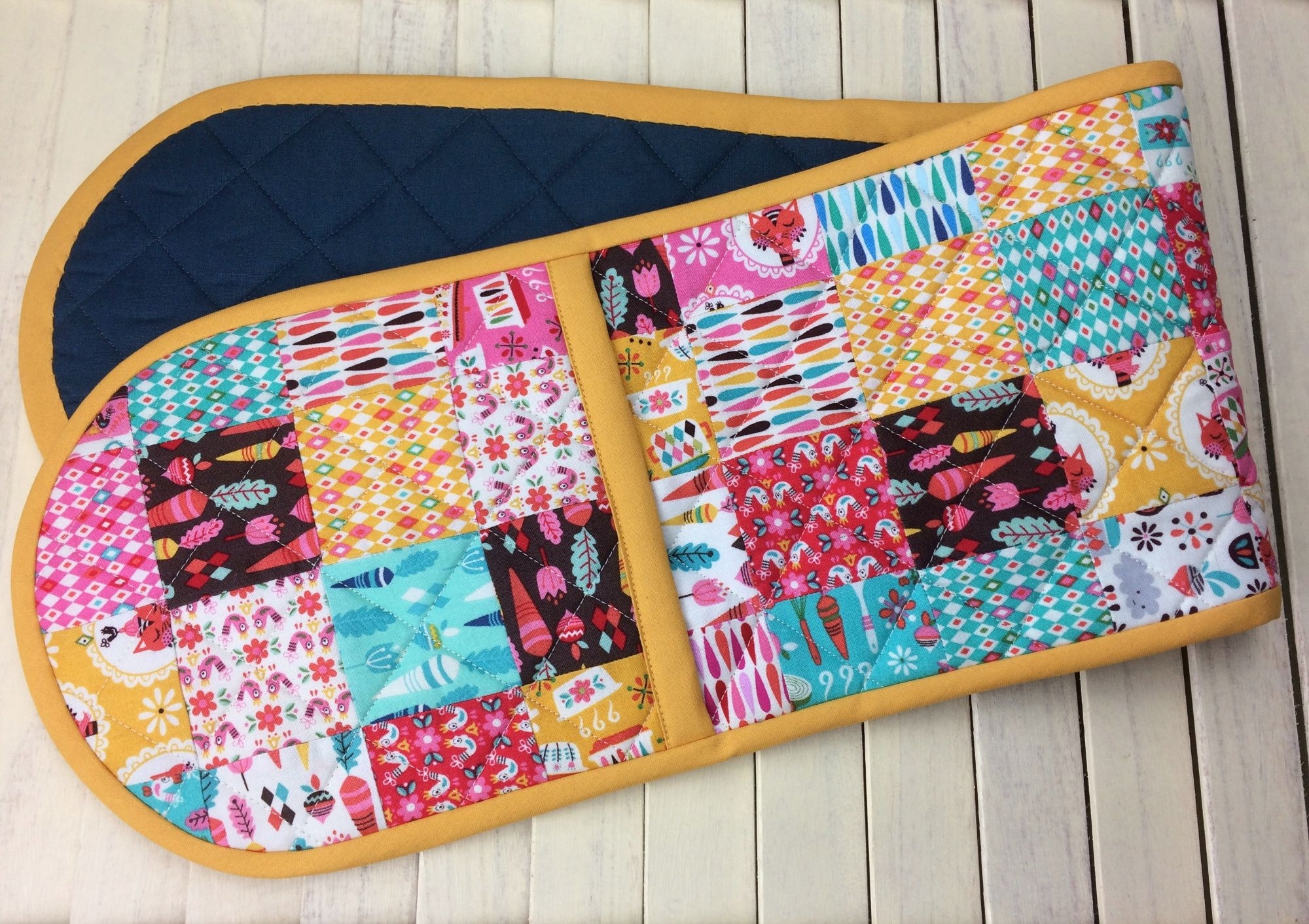 Such is the power of social media that I received a commission from a wonderful customer for some brightly coloured patchwork robust oven gloves.

Patchwork Quilted Oven Mitts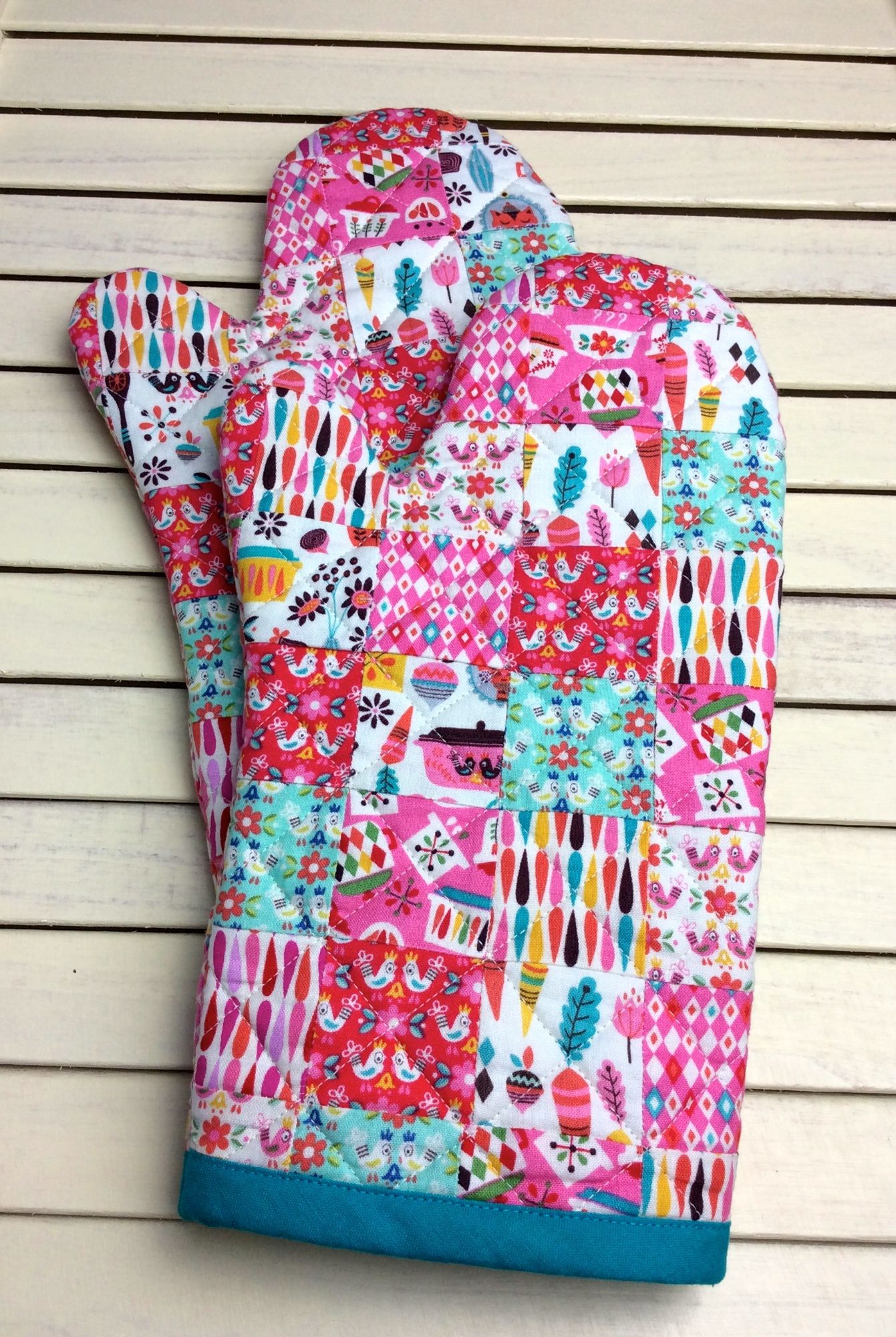 This was a fun commission. I was contacted a while ago and asked if I could make a pair of oven mitts. I had never made a pair with thumbs before but was willing to give it a try.
The customer chose the fabric from the pre-cut fabric I stock and decided on Riley Blake's Vintage Kitchen.

The customer was delighted with the result!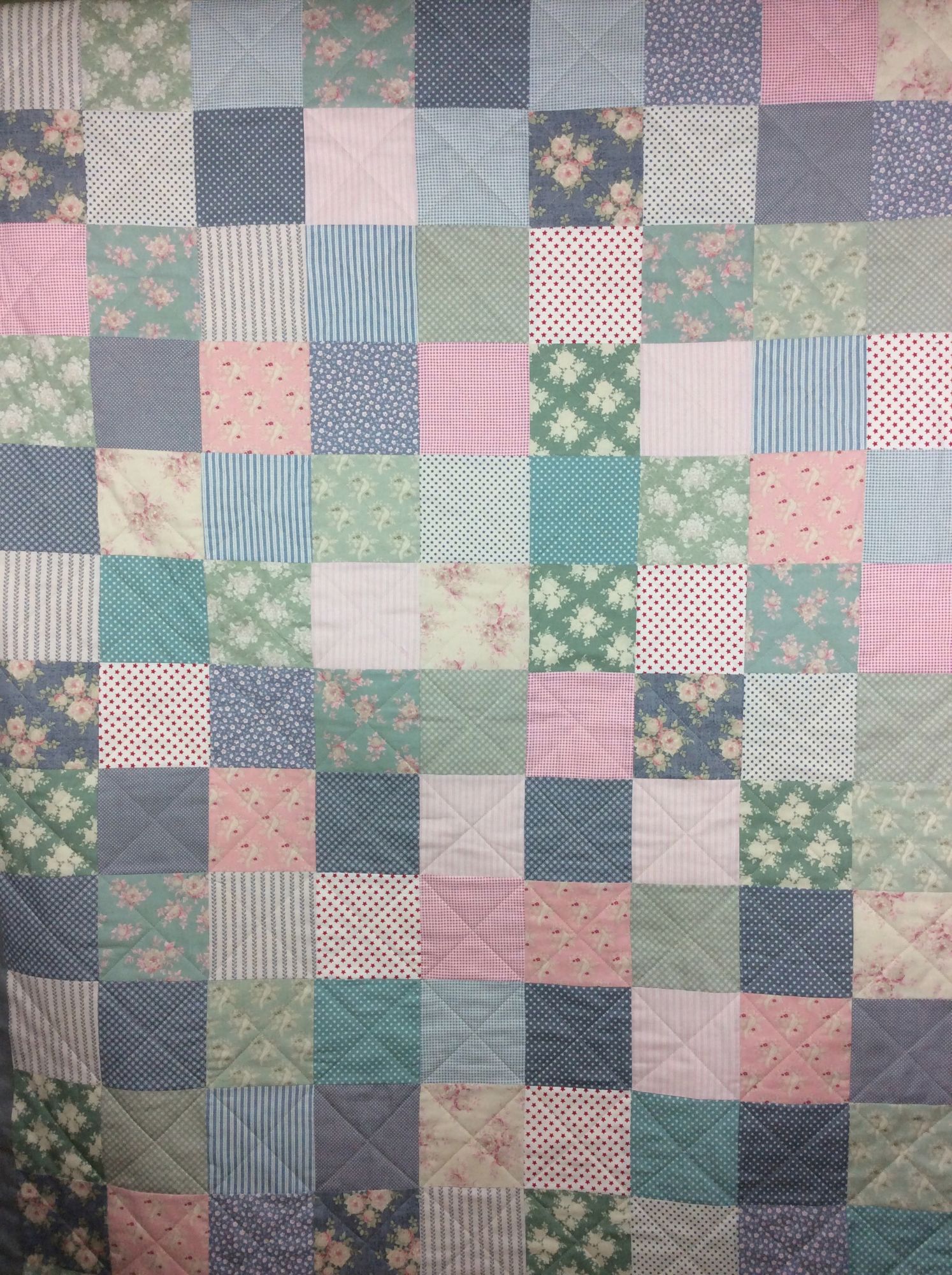 Before Christmas I was commissioned to make a lap quilt. It was to be a gift from a husband to his wife.
As with all commissions I took details of colour preferences and my brief was to use pastels. Luckily I stock Tilda fabric in pre-cut bundles, which was perfect for this commission. The tricky part was to decide on which fabric line to use as they are all pretty and with delicate patterns. The client decided on the Summer Fair collection and I set about putting the quilt together.

When it came to making decisions about adding a border and binding and about choosing the appropriate backing fabric, the customer was fully involved and it was very gratifying to meet the customer's expectations.

Here are a couple of other photos of the finished quilt.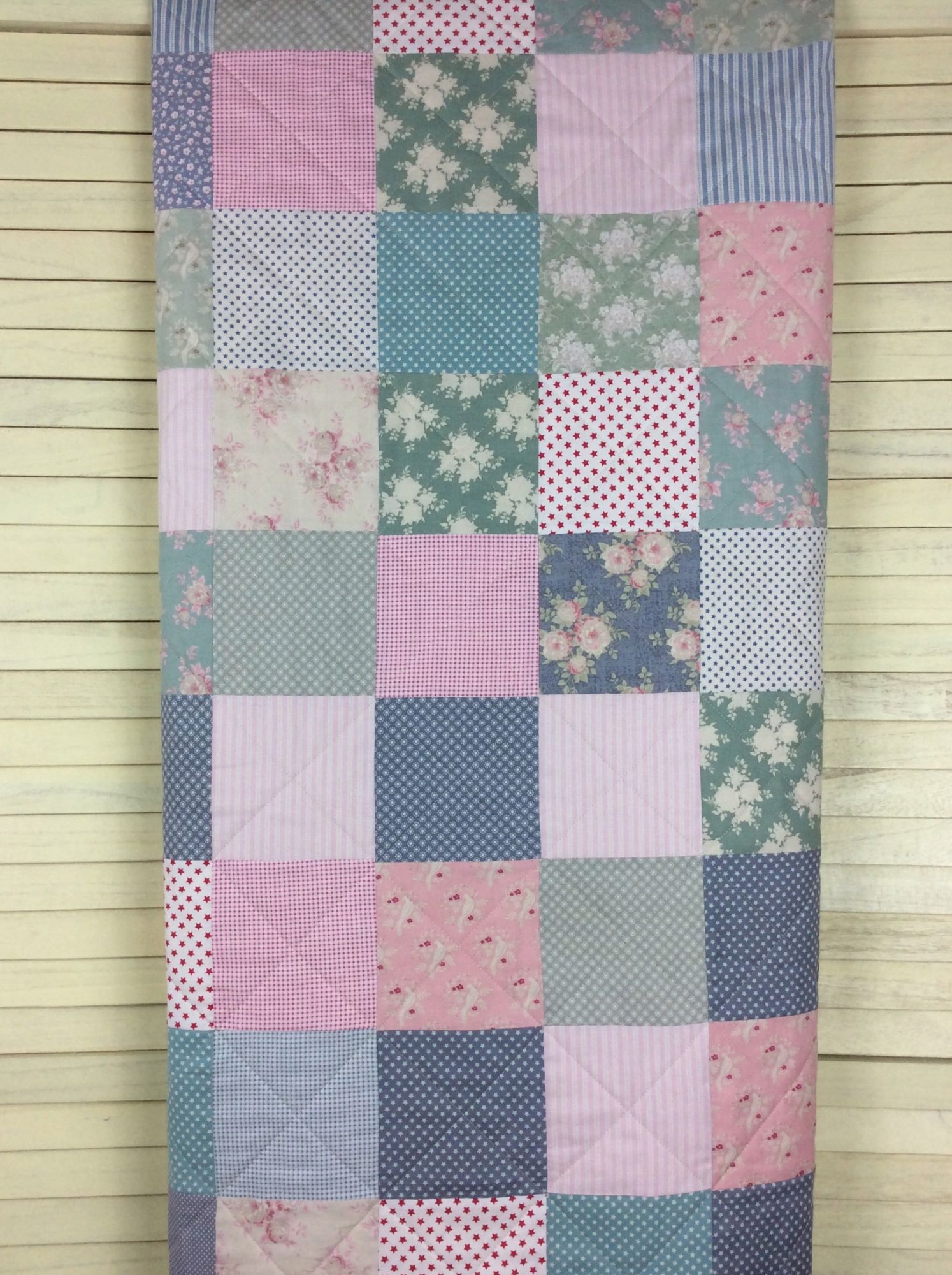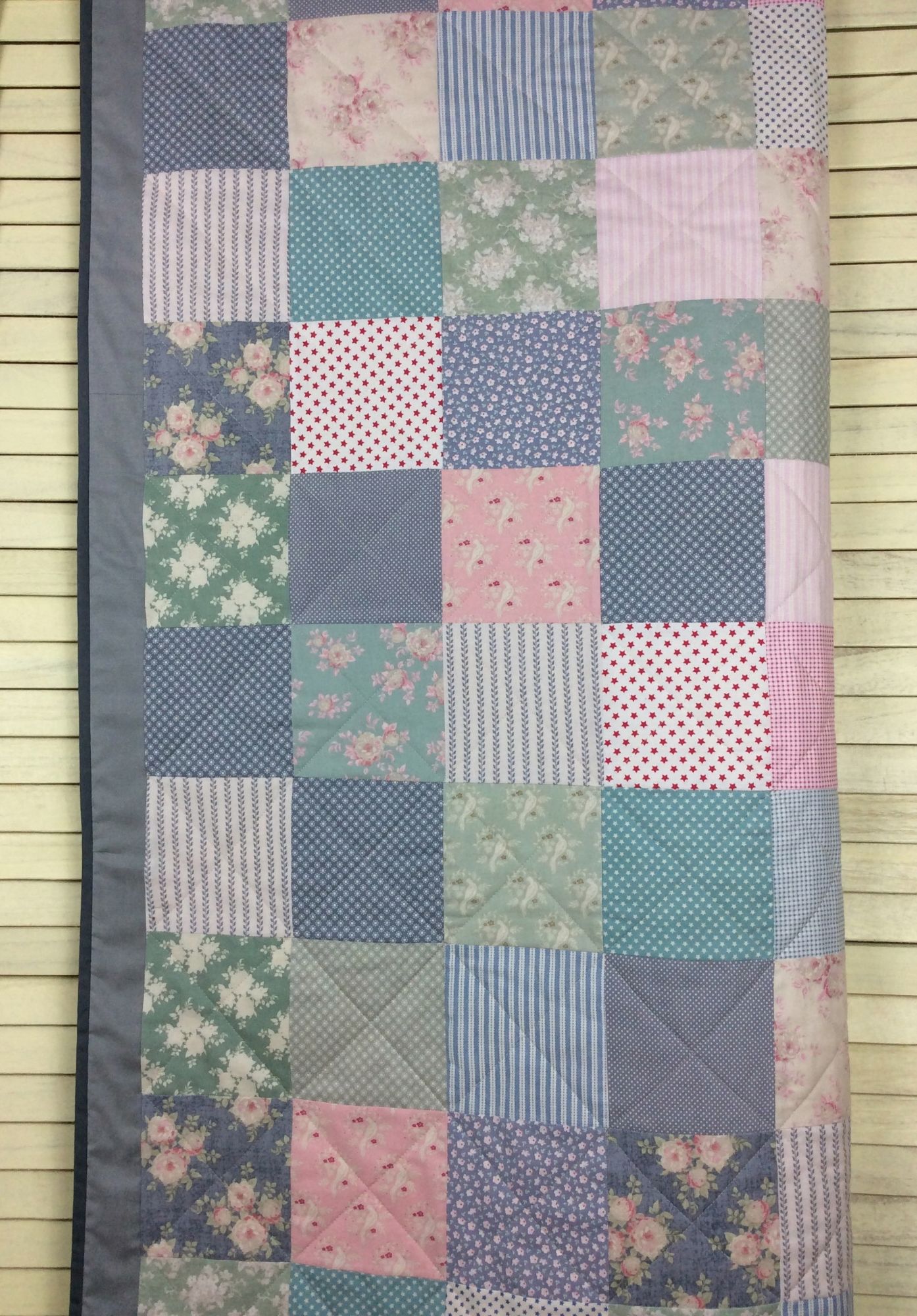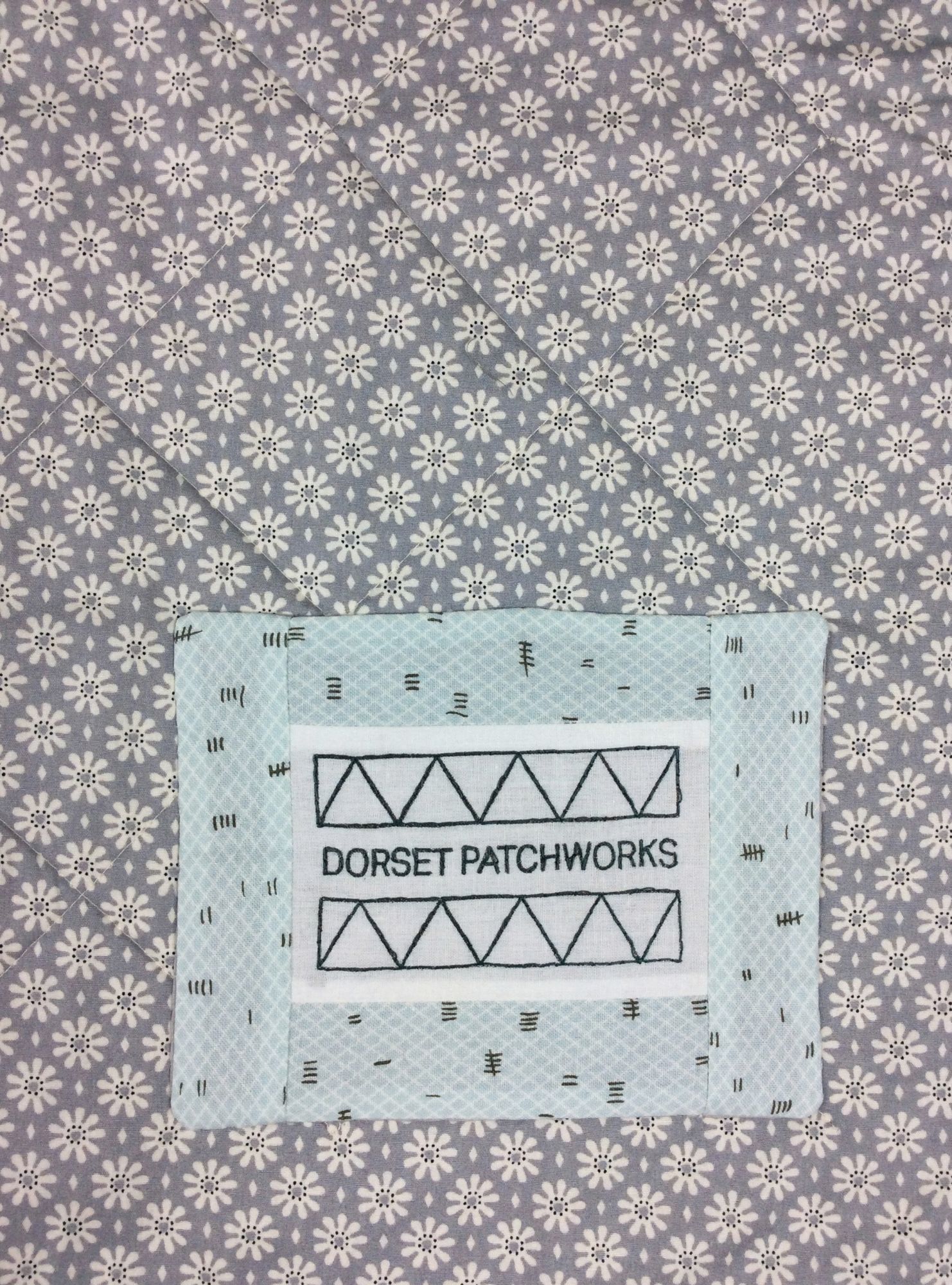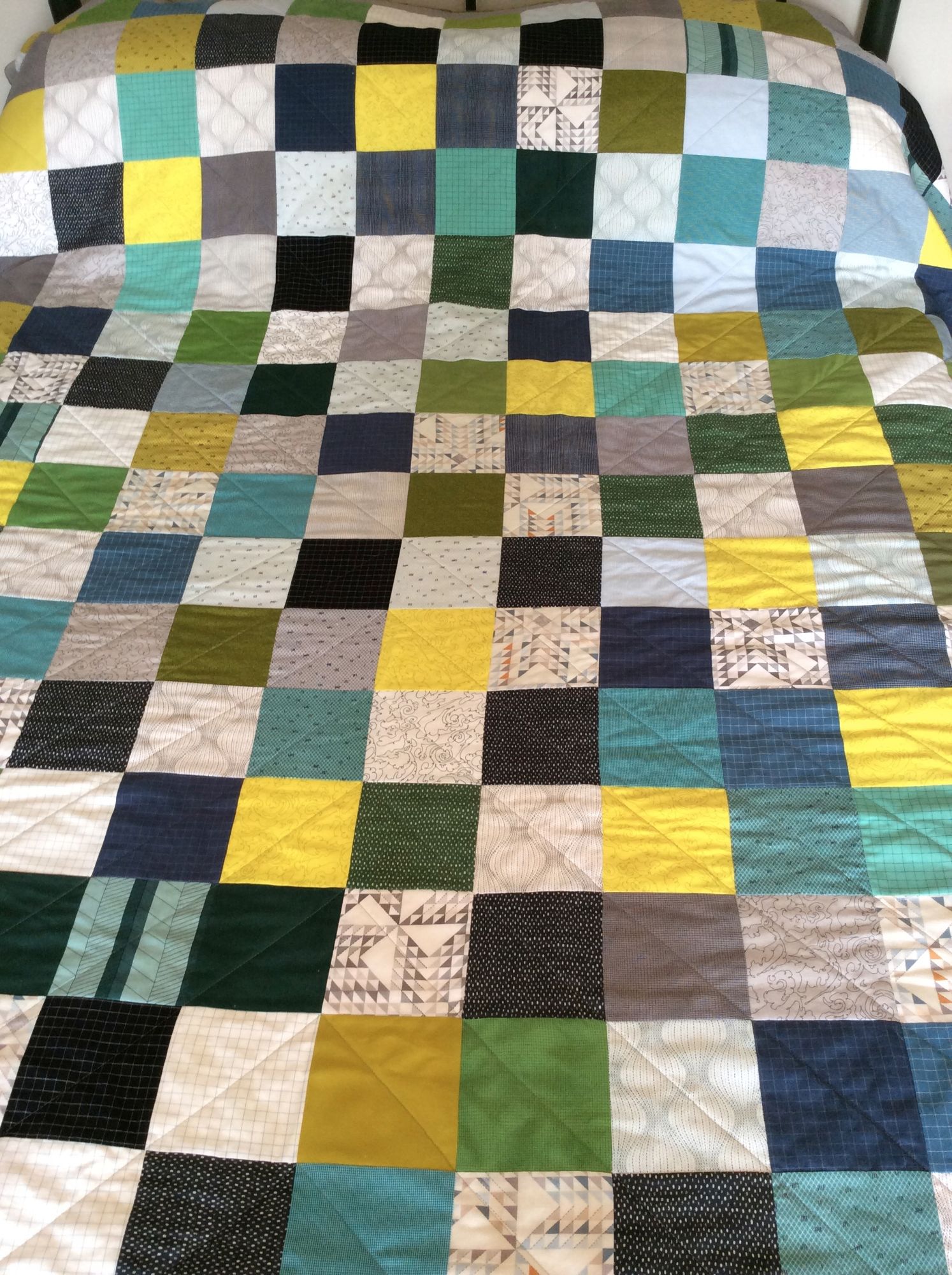 When I was asked to make a wedding quilt, which was to be a gift, I was given an idea about colour preferences. Pink was a definite no-no. Greens and whites and yellow and greys were mentioned. We discussed layout and the preference was that it should be random.

I put together various ideas and after consultation settled on a fabulous line called Studio Stash by Jennifer Sampou for Robert Kaufman. I used pre-cut fabric to make the quilt top. The backing fabric which is extra wide and is beautifully soft is also from Robert Kaufman.
The personalised label was hand embroidered.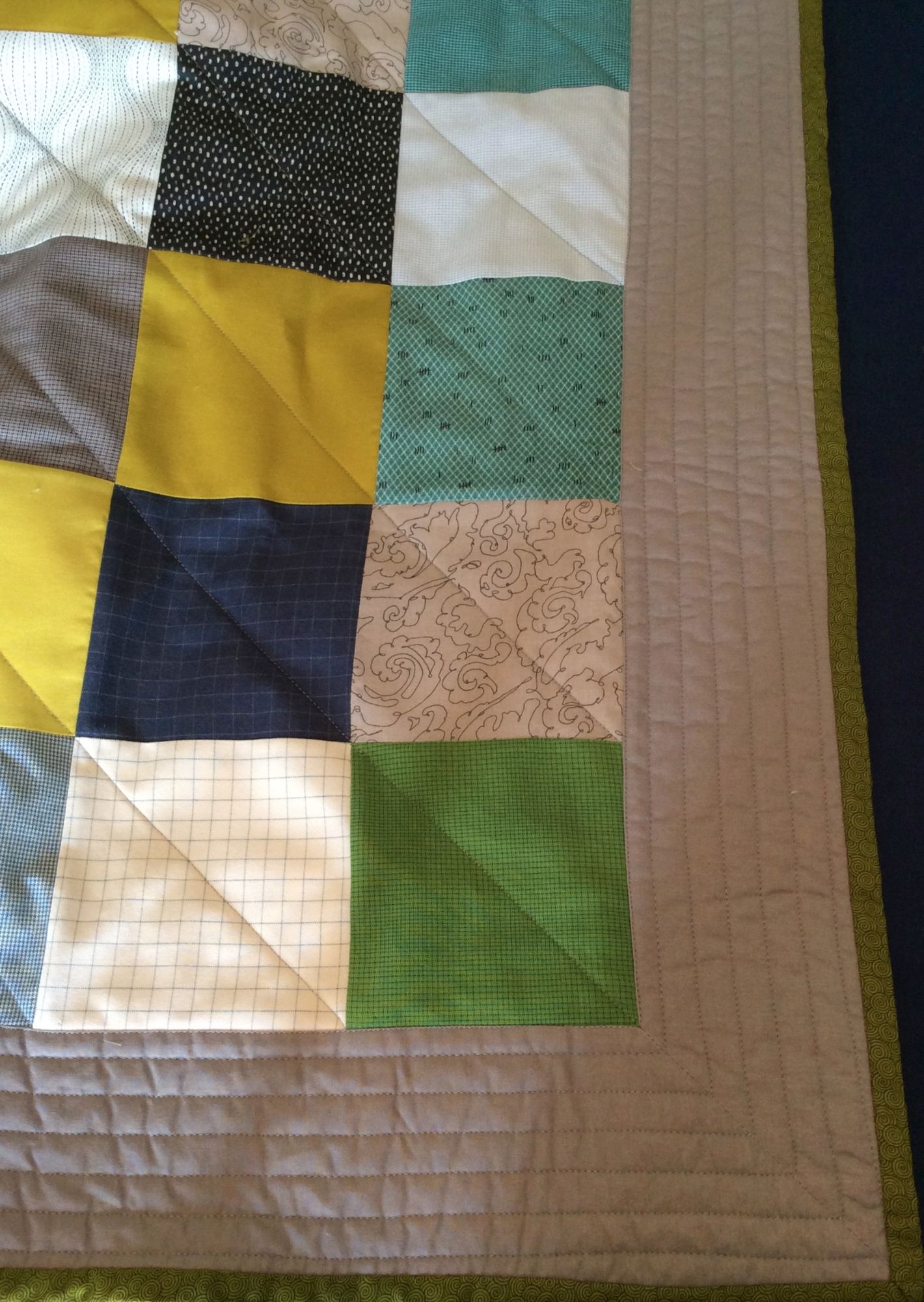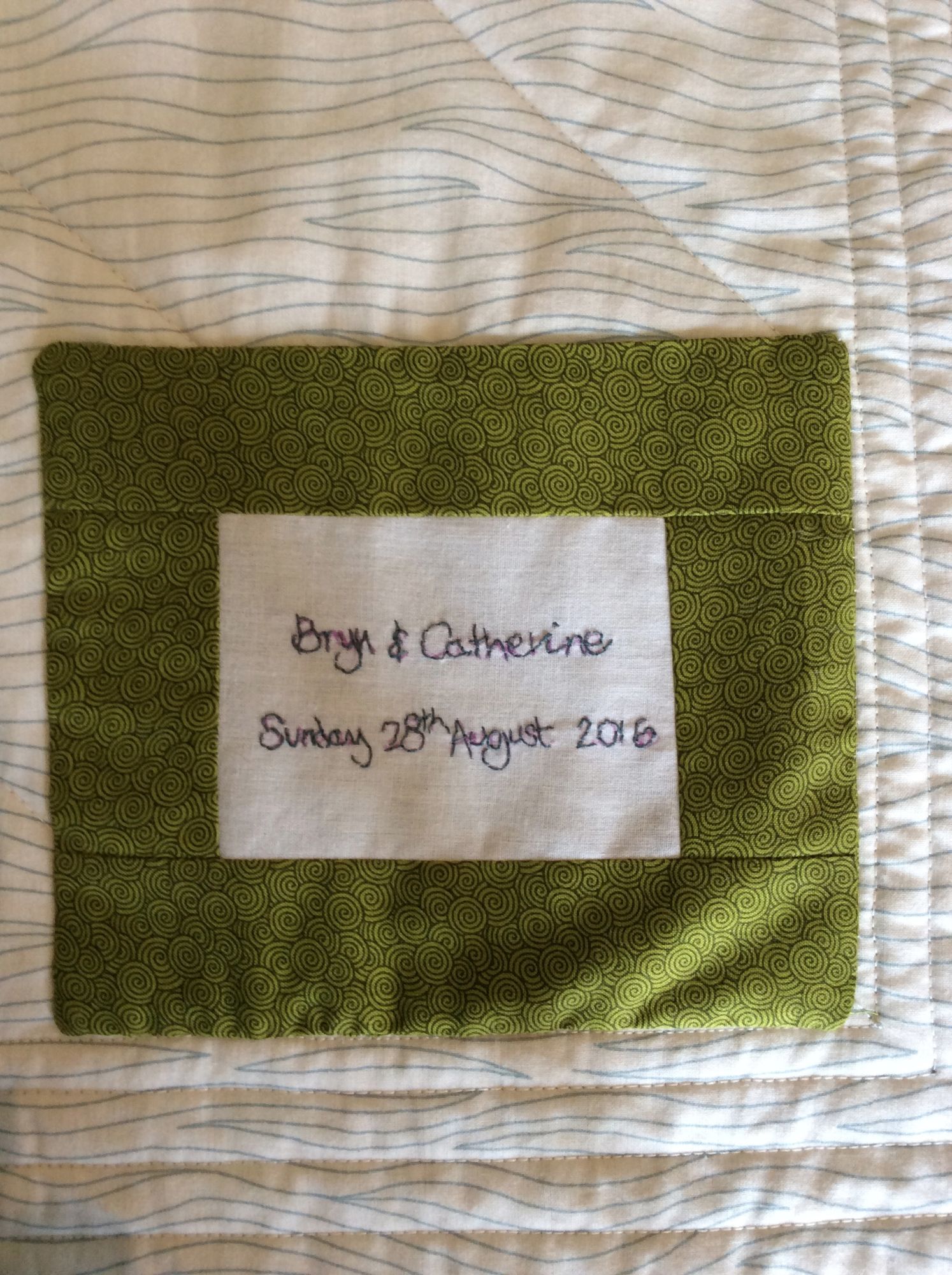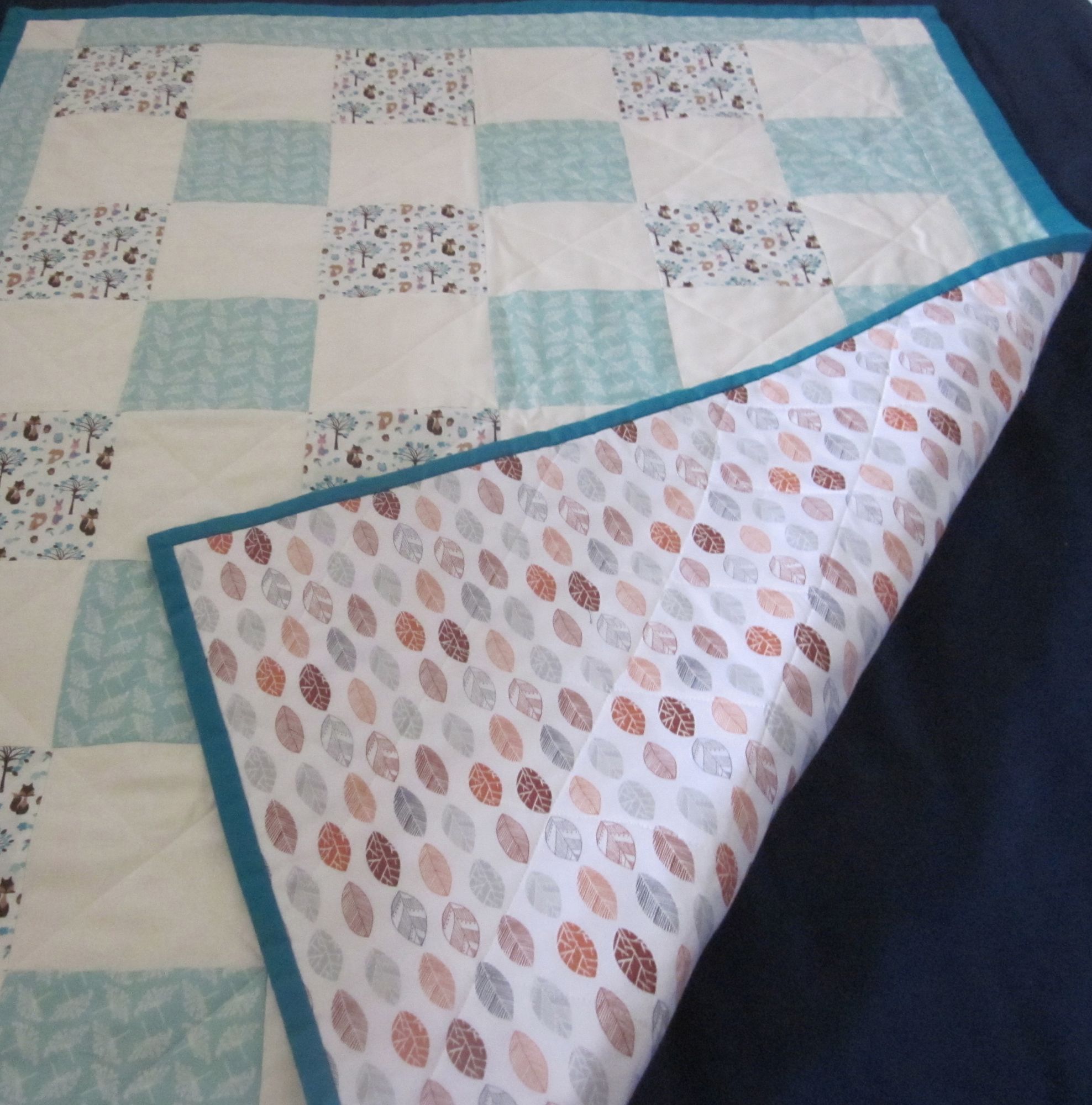 The first commissioned I received was from someone in England who wanted a baby quilt made for a relative in Australia who was expecting her first child.

Without the expectant parents knowing anything about the planned quilt, I was sent photographs of the beautiful nursery they had decorated and so had a really good idea of the colour scheme. Also, I was told the expectant mother has a particular liking for foxes and nature. I then went about sourcing fabric that fitted the brief.

Similar But Not The Same Baby Quilts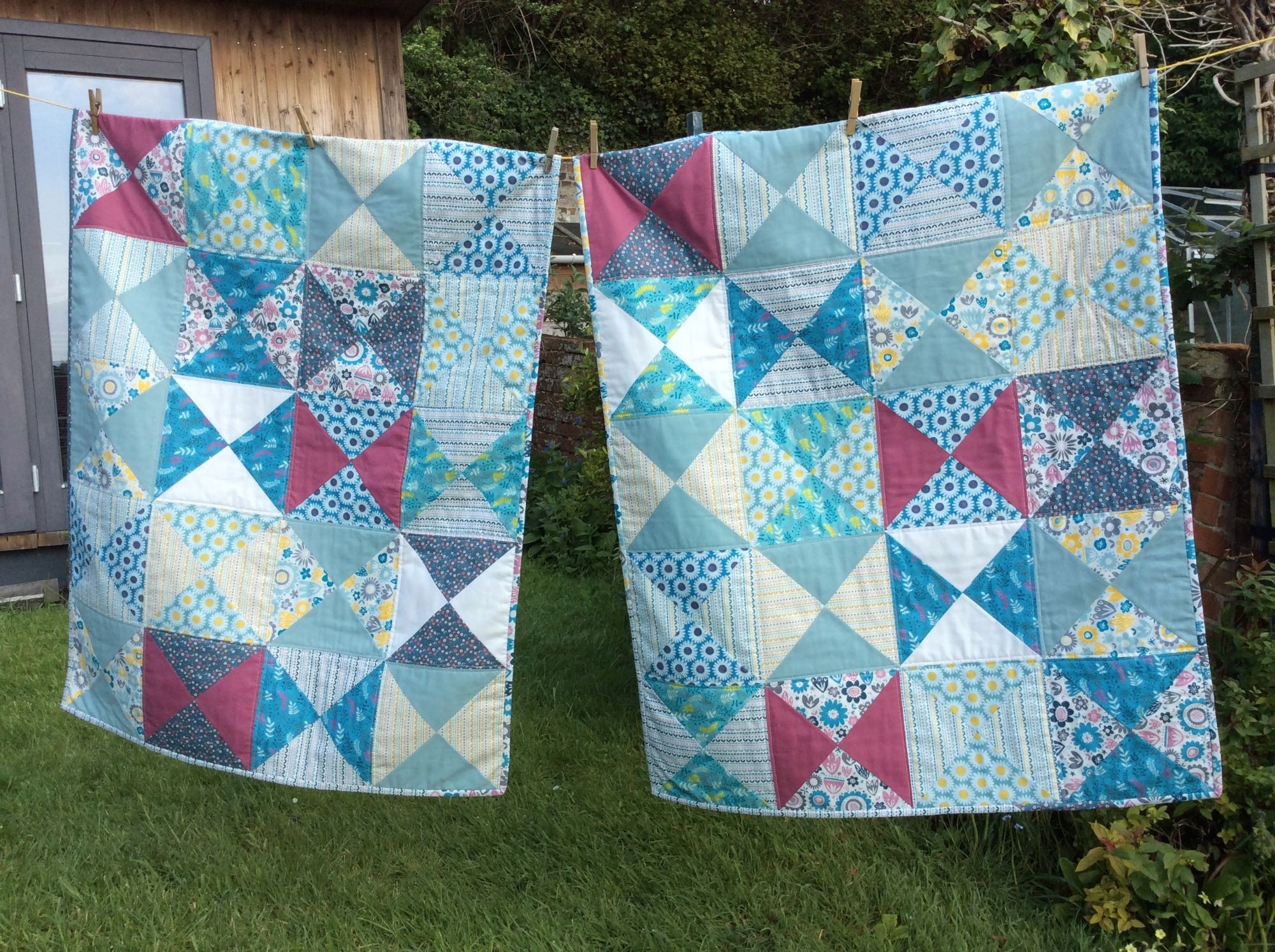 I was commissioned to make a pair of quilts for twins and was asked to make the quilts similar but not the same, an idea which really appealed to me.

I used pre-cut fabric (a 'layer cake') and used an hour-glass layout for each quilt.

Woodland Animals Baby Quilts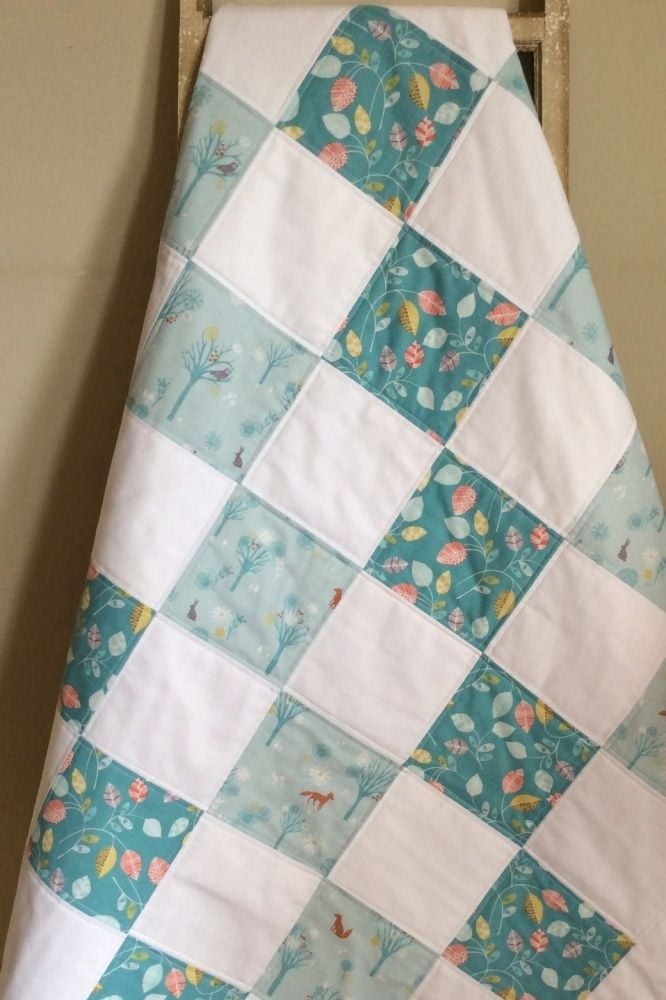 For this commission I was able to source fabric that fitted the brief perfectly. The very popular foxy fabric and leaf fabric work really well together. The leaf fabric was also used for the backing.